"Pawn Stars" Chumlee recently was a target of a death hoax that claimed that the History Channel star died of a marijuana overdose. The story circulated so fast on the social media that even before the reality star could react, condolence messages started to pour in.
However, it is all just a rumor and Chumlee is right now enjoying a much better phase in his life, career as well as health-wise. Check out details!
Rick Harrison Slams Chumless Death Rumors
According to Inquisitr, the story about the "Pawn Stars" death circulated last week indicating that he died of a marijuana overdose. Incidentally, it is not the first time that such a rumor regarding Chumlee has been circulated.
The boss of the reality star, Rick Harrison slammed such rumors and said that the reality star is rather in a much better phase of his life and is healthier than ever.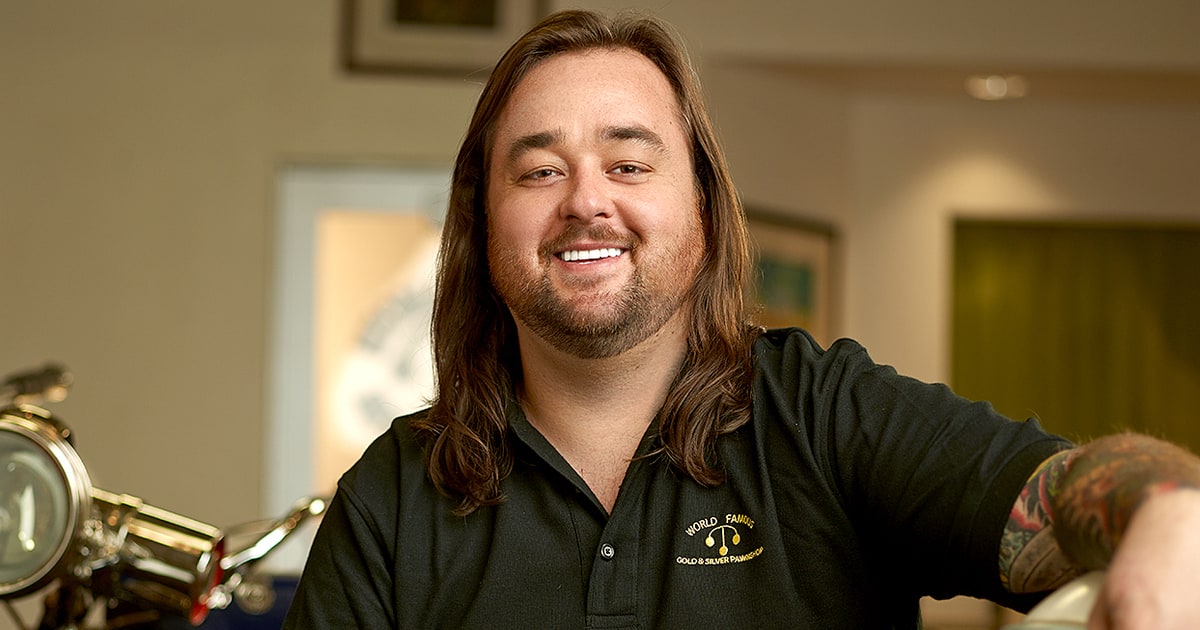 In his Twitter post, Harrison said that Chumlee has lost 101 lbs weight, is very much alive and filming at GS Pawn. The source says that Chumlee is also going ahead career-wise and is expanding his work outside his pawn shop association.
Chumlee Opens Candy Store In Las Vegas
The reality star opened a Candy Store on July 5 at Pawn Plaza just beside the World Famous Gold & Silver Pawn Shop, reports Review-Journal.  While talking about his latest venture in the Boulevard, Austin Russell aka Chumlee said that that the idea came to him when Corey said that it was the time he stops sitting around and gets to work.
Chumlee talked about it with his younger brother Sage and first decided to come up with a breakfast spot or a pizza place. But they knew it would be difficult to compete with restaurants in the vicinity that were already doing well such as Jared's Old Fashioned Hot Dogs & Hamburgers and Rick's Rollin Smoke BBQ & Tavern.
That is why Chumlee and Sage decided to open a Candy Store as it would offer something for everyone and would also be great for gifting. The reality star is hoping that this will give him a chance to show the "Old Man" and Rick that he is ready for the promotion they promised him 10 years ago.
Attention:
Governments and ISPs around the World monitors their users' online activities. Reclaim your freedom with
ExpressVPN
and browse the internet with confidence.
So, it seems Chumlee is indeed heading towards a new positive destination in his life.