"Pawn Stars" Chumlee's ambitious new venture Candy on the Boulevard seems to have delayed further. It was supposed to open on May 8 at the Pawn Plaza owned by Rick Harrison. The Pawn fav announced some time ago that he would be opening the store with Sage, his younger brother.
However, as of now, there is no news about its opening. On the other hand, Inquisitr reported that Chumlee is busy being a part of trio group called Scoop or Sack online. This online Pokemon group's YouTube video shows three men who answer questions posted by fans on various social media platforms.
Chumlee To Play Pokemon With Fans               
The group allows Chum fans to play Pokemon game with the star and can even beat him if they excel. It certainly is quite a different thing from what you have been used to when it comes to Chumlee. The "Pawn Stars" hot favorite has been famous for controversies, and allegations in the past.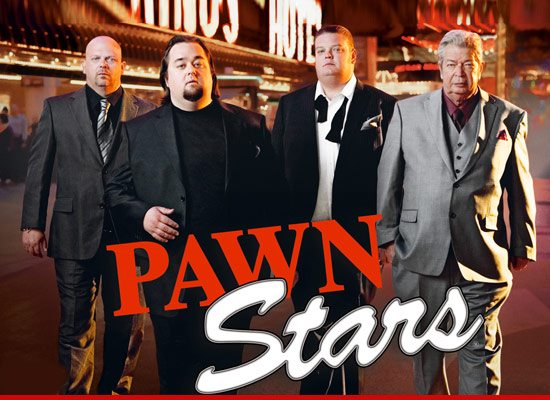 However, it seems Chumlee has left all these things behind. But then what is causing a delay in the opening of Candy on the Boulevard? The reality star gave several interviews on local news stations of Las Vegas and also to several regional newspapers. Even then, there is no word on the opening date of the store.
The store already has Twitter and Facebook page as well as an official website. But all these platforms do not reveal the opening date of the store.  In one of the promotional interviews shown on the Vegas television, Austin Lee Russell aka Chumlee showed the candies already arranged on the shelves. The reality star even proudly showed few of his favorite treats.
The door of the store captured in the video shows that Candy on the Boulevard will be open from Monday to Friday from 7 am to 5.30 pm.  If everything has already been planned why is the opening sign of store not up as of yet? It is quite possible that Chumlee might want to announce the opening in a grand way.
Attention:
Governments and ISPs around the World monitors their users' online activities. Reclaim your freedom with
ExpressVPN
and browse the internet with confidence.
Until then, fans of the reality star can follow him on the group called Scoop or Sack.