Wondering what in the world Cryptocurrency is? For the uninitiated, cryptocurrency is a digital or virtual currency that uses cryptography for security. It's a basically a digital asset designed to work as a medium of exchange using cryptography to secure the transactions and to control the creation of additional units of currency. Cryptocurrency is really difficult to counterfeit because of its signature cryptographic security feature. A defining feature of a cryptocurrency is its organic nature; it is not issued by any central authority, rendering it theoretically immune to government interference or manipulation.
Bitcoin became the first decentralized cryptocurrency in 2009. Bitcoins and its derivatives – called altcoins – use decentralized control as opposed to centralized electronic money/centralized banking systems. Cryptocurrency mining craze is now at its peak and there appears to be a huge demand for GPUs in this segment. Using Nvidia's Pascal GPU architecture, several customized machines are being built to help crypto miners.
Pascal-based GPU Cryptocurrency Mining Solution: First Look
The upcoming Pascal GPU mining solution has been spotted and detailed. The system, according to reports, comes equipped with 8 GP106-100 mining cards. These are passively cooled and don't come with display connectors. As for the processors, the full system uses Celeron Mobile processor, 4GB DDR3 RAM and 64GB mSata SSD.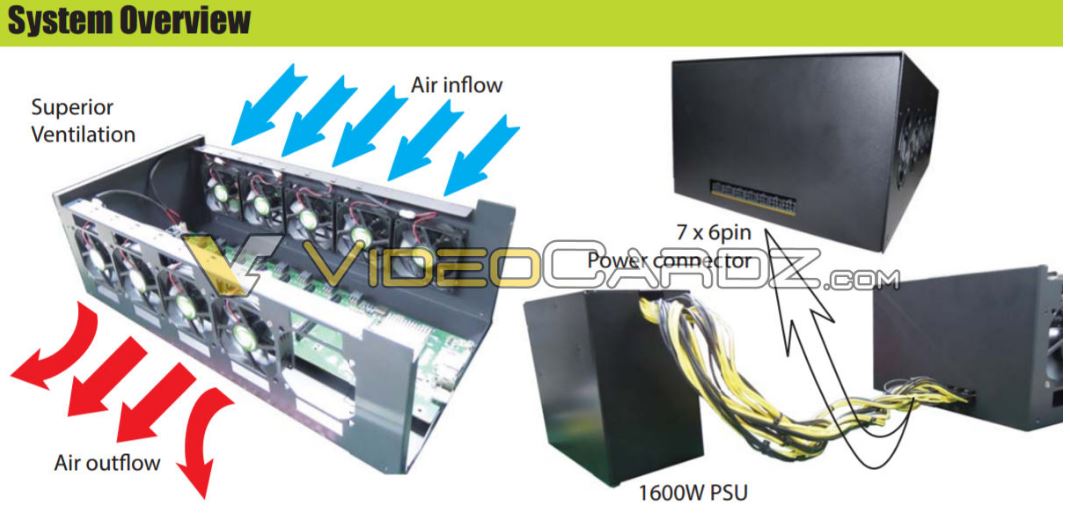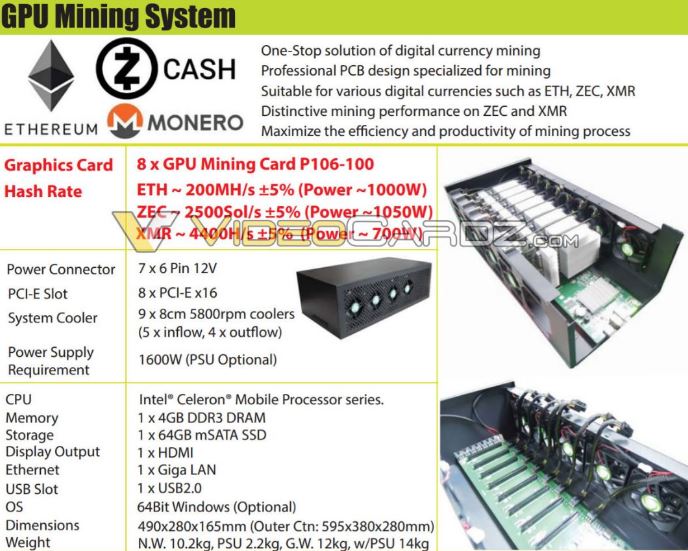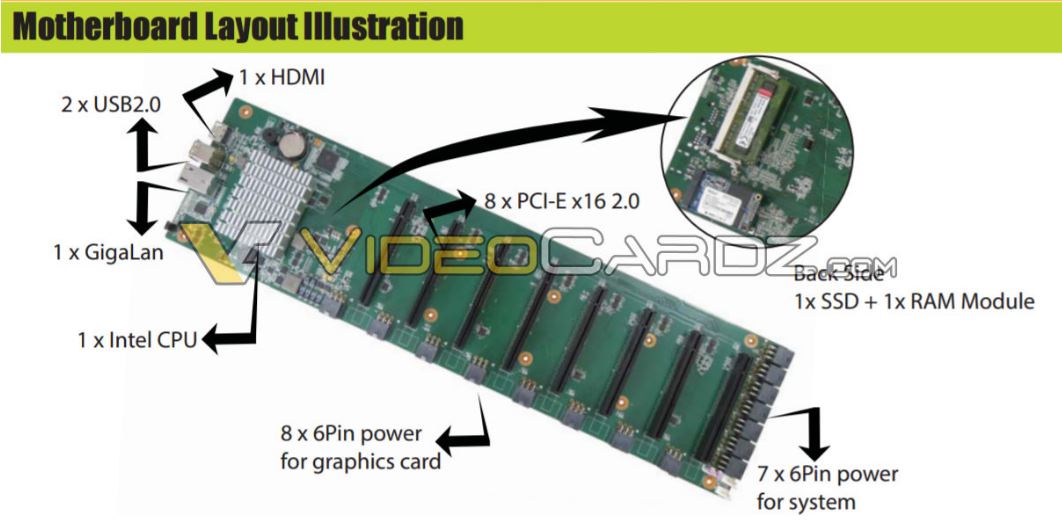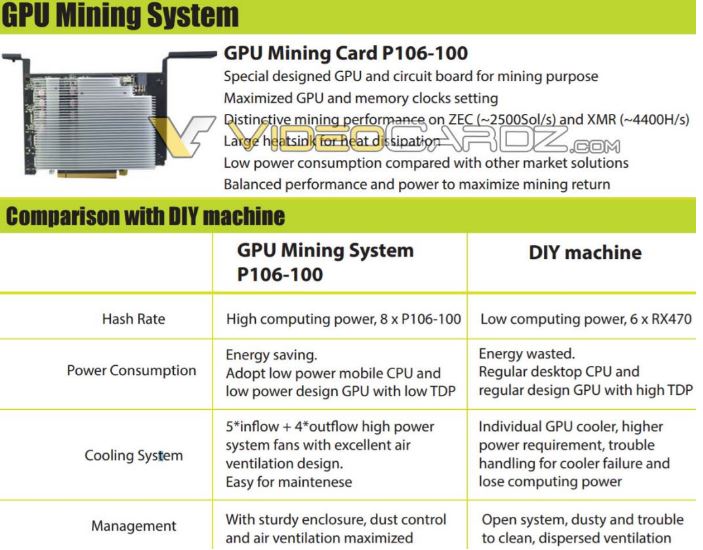 Initial experiments on the system reveal power numbers in the range of 750W from the socket with 1400 Sol/s.  The solution needs about 1050W for 2500 Sol/s. The cards themselves are expected to have a very low resale value. The PSU is not part of the package and is listed as optional. Interested buyers can select from different options since each digital currency has different power requirements.
Don't forget to check: Top 10 Best RTS (Real Time Strategy) Games – 2017