Park Bo Young, the South Korean actress best known for her roles in hit movies Scandal Makers, A Werewolf Boy, is famous for her role in the television series Strong Woman Do Bong-soon. Park Hyung Sik, South Korean singer, actor and member of boyband ZE:A stars in his first leading role on JTBC in Strong Woman Do Bong-soon alongside Park Bo Young. Strong Woman Do Bong-soon is a South Korean television series that revolves around Park Bo Young's determination to catch the culprit involved in kidnapping cases in Dobong-dong, the district Bong-soon lives in. Amidst the growing popularity of Strong Woman Do Bong-soon, JTBC has shared a video which shows the struggle behind the scenes as Park Hyung Sik and Park Bo Young attempt to kiss.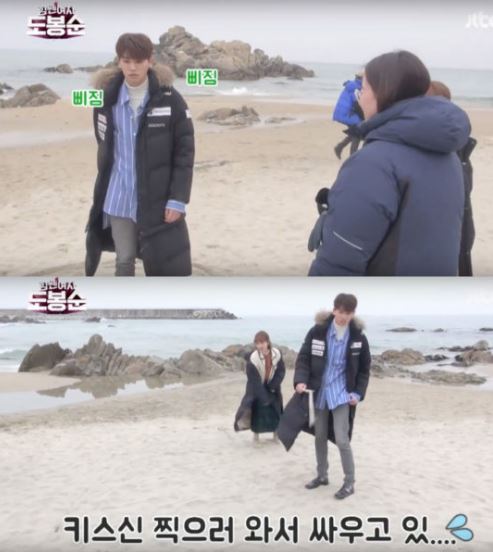 Park Hyung Sik and Park Bo Young's struggle behind the scenes for a kiss
JTBC recently released two behind-the-scenes clips from sets filming the latest episode of Strong Woman Do Bong-soon. You may think it's all too easy to kiss your co-star. Turns out it wasn't that easy for the stars of Strong Woman Do Bong-soon. The video clips shows the struggles the duo went through to get their kiss scene right. The video begins with Park Bo Young teasing Park Hyung Sik as he struggles to draw the shape of heart in the sand. Park Hyung Sik doesn't miss the opportunity to tease Park Bo Young and tells her that the shape of the heart she drew is crooked and it doesn't exactly resemble one. Park Bo Young playfully responds to his comment by throwing down the stick.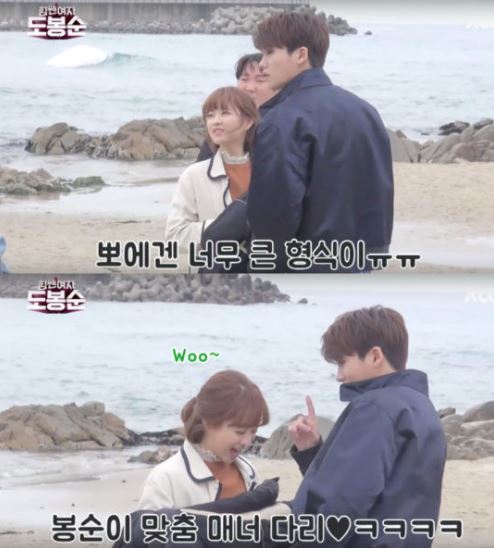 The video also shows the affection the stars have for one another. One part of the clip shows Park Hyung Sik lowering himself in height, just to make Park Bo Young comfortable for the scene. Another clip shows him dusting off the sand from Park Bo Young's hair.