Baeksang Art Awards is an awards ceremony held annually by IS PLUS Corp since 1965 to honor outstanding achievements in the South Korean entertainment industry. The awards ceremony is held to garner public attention upon the best in Korean films, television and theater. Established by Chang Key Young, the founder of Hankook Ilbo newspaper, the event usually takes place every year in Seoul in April or May. This year, the 53rd Baeksang Art Awards will take place on May 3rd and the nominations for some of the categories have already been announced.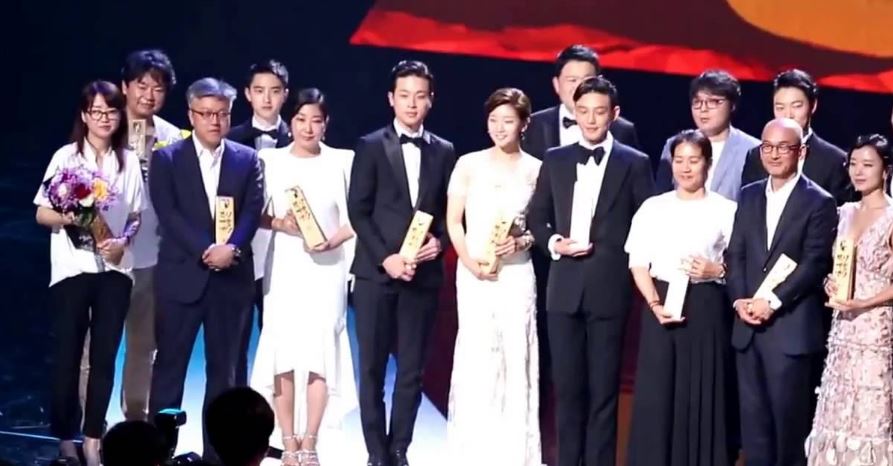 Nominations announced for 53rd Baeksang Art Awards
Gong Yoo has been nominated in the Best Actor category for his role in Goblin. Joining him for the nominations of Best Actor category are Namgoong Min for Chief Kim, Park Bo Gum for Moonlight Drawn By Clouds, Han Suk Kyu for Romantic Doctor Kim and Jo Jung Suk for Jealousy Incarnate.
Best Drama category has always been one of the favorite categories in Baeksang Art Awards. This year, some of the best drama shows have been nominated for the awards. MBC's W, KBS 2TV's Moonlight Drawn by Clouds, tvN's Goblin and Dear My Friends and SBS's Romantic Doctor Kim have all been nominated for Best Drama category. In addition to Best Drama category, there's also the popular Best Entertainment Program, for which Mnet's Show Me The Money, JTBC's Ask Us Anything, MBC's I Live Alone and SBS's My Ugly Duckling have been nominated.
In the Best Actress category, Kim Go Eun has been nominated for her role in Goblin. Joining her in the list of nominations are Park Bo Young for Strong Woman Do Bong Soon, Seo Hyun Jin for Another Oh Hae Young, Kim Ha Neul for On the Way to the Airport and Park Shin Hye for Doctors.
In the Best New Actress category, Kang Han Na has been nominated for her role in Scarlet Heart: Goryeo. Gong Seung Yeon for Master: God of Noodles, Nana for The Good Wife, Lee Se Young for Laurel Tree Tailors and Minah for Dear Fairy Lady Kong Shim have also been nominated for the Best New Actress category.
Source: Soompi