Nintendo just released a new trailer of Paper Mario Color Splash. In our Paper Mario Color Splash trailer impressions, we give you the run-down of what we think could be arriving in the new Nintendo game.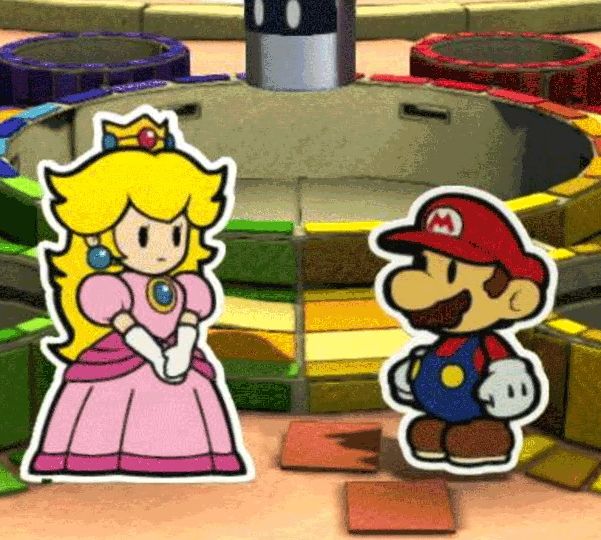 Paper Mario Color Splash Trailer Impressions – Help Mario survive the Colosseum
If you've played some of the recent Mario games, you know what to expect. It's definitely more of an action-adventure game than an RPG one. However, it still has that turn-based combat you're used to in a non-platformer Paper Mario game.
A new mechanic in the game is the paint mechanic. So, Mario has, much like what you would expect from a printer, 3 paint reserves (red, blue and yellow). You can paint areas of the environment to restore them back to the game world. But you could also use it to paint all the game cards you will lose in battle.
So, you'll be faced with the stiff decision of using your cards and paint effectively. You can use cards without painting them but then they would be much weaker.
The new trailer shows Mario searching for an important item that, when found, appears to be a really large bone. The Battle Royale begins and Mario uses an invincibility star to defeat the first batch of enemies. He then uses the newly found bone to defeat a bunch of chain chomp Chariots. Enemies defeated drop coins and various colored paints.
Paper Mario: Color Splash is an upcoming action-adventure video game developed by Intelligent Systems and published by Nintendo for the Wii U. The game will be released worldwide in October 2016. The game has a lessened focus on RPG elements, story, and features no original characters besides Kersti, as well as having an over-emphasis on the paper theme.
Let us know what you think of our Paper Mario Color Splash Trailer Impressions.