Right when we thought that jailbreaking iOS 9.1 was out of question, the Pangu team came out of nowhere and threw a huge surprise at us. Ladies and gentlemen, the Pangu iOS 9.1 jailbreak has been released a few hours ago! The jailbreak tool is now at v1.3.0 for Windows and v1.1.0 for Mac and is available to download for all the 64-bit iOS devices.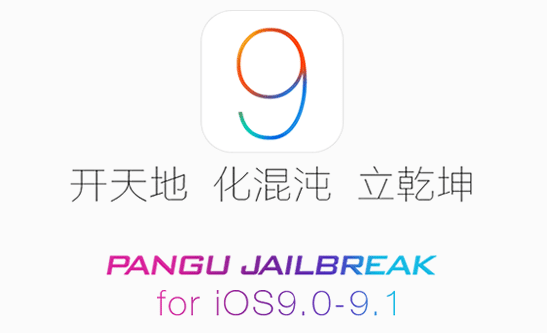 Pangu iOS 9.1 Jailbreak: Support Devices
Given below is the official changelog for the latest iOS 9.1 jailbreak tool by Pangu:
Add support for iOS 9.1 devices (64bit only)
iPhone(iPhone 6s Plus, iPhone 6s, iPhone 6 Plus, iPhone 6, iPhone 5s),
iPad( iPad Air 2, iPad Air, iPad mini 4, iPad mini 3, iPad mini 2, iPad Pro)
You can see that the new Pangu update supports 64-bit iOS devices only. So you cannot install the update on the iPhone 4s or the iPhone 5c. As for the iPod Touch, only the iPod Touch 6 will support this jailbreak. The iPad Air 1/2, iPad Mini 2/3/4, and iPad Pro are supported.
However, one major (and obvious) requirement for you to install this jailbreak on your iOS device is that your device should be running iOS 9.1. This jailbreak does not support iOS 9.2 or iOS 9.2.1. The reason behind this, as explained by Pangu, is:
Pangu9 V1.3.0 used a kernel bug from Lokihardt to exploit iOS 9.1, and the bug is patched in iOS 9.2. Thanks Lokihardt for helping!
It's needless to say that the signing of iOS 9.1 firmware has stopped months ago, and if you have upgraded to iOS 9.2 or later, you won't be able to downgrade. There are a small number of users who are still on iOS 9.1, and if you are one of them, you can download iOS 9.1 jailbreak by Pangu and use it to jailbreak your iOS device right now.
Also Read: Pangu iOS 9.1 Jailbreak: How to Download and Install on PC and Mac
Download Pangu iOS 9.1 Jailbreak for Windows and Mac
So download the jailbreak now. Let us know how many of you are able to jailbreak.