In case you're searching for a robust Windows-powered tablet, Panasonic has something you might be interested in. The brand today released the Toughpad FZ-Y1, which in addition to extreme durability also offers top of the line specifications. As for the price, the Toughpad FZ-Y1 costs Rs. 240,000 ($3699).
Designed for architects, photographers, broadcasters, and sales executives, the Panasonic Toughpad FZ-Y1's greatest attraction is, obviously, its durability. The organization says the slate can resist fall from up to 76cm in height. Also, one can use it in extreme temperature conditions ranging from 29 to 60 degrees Celsius.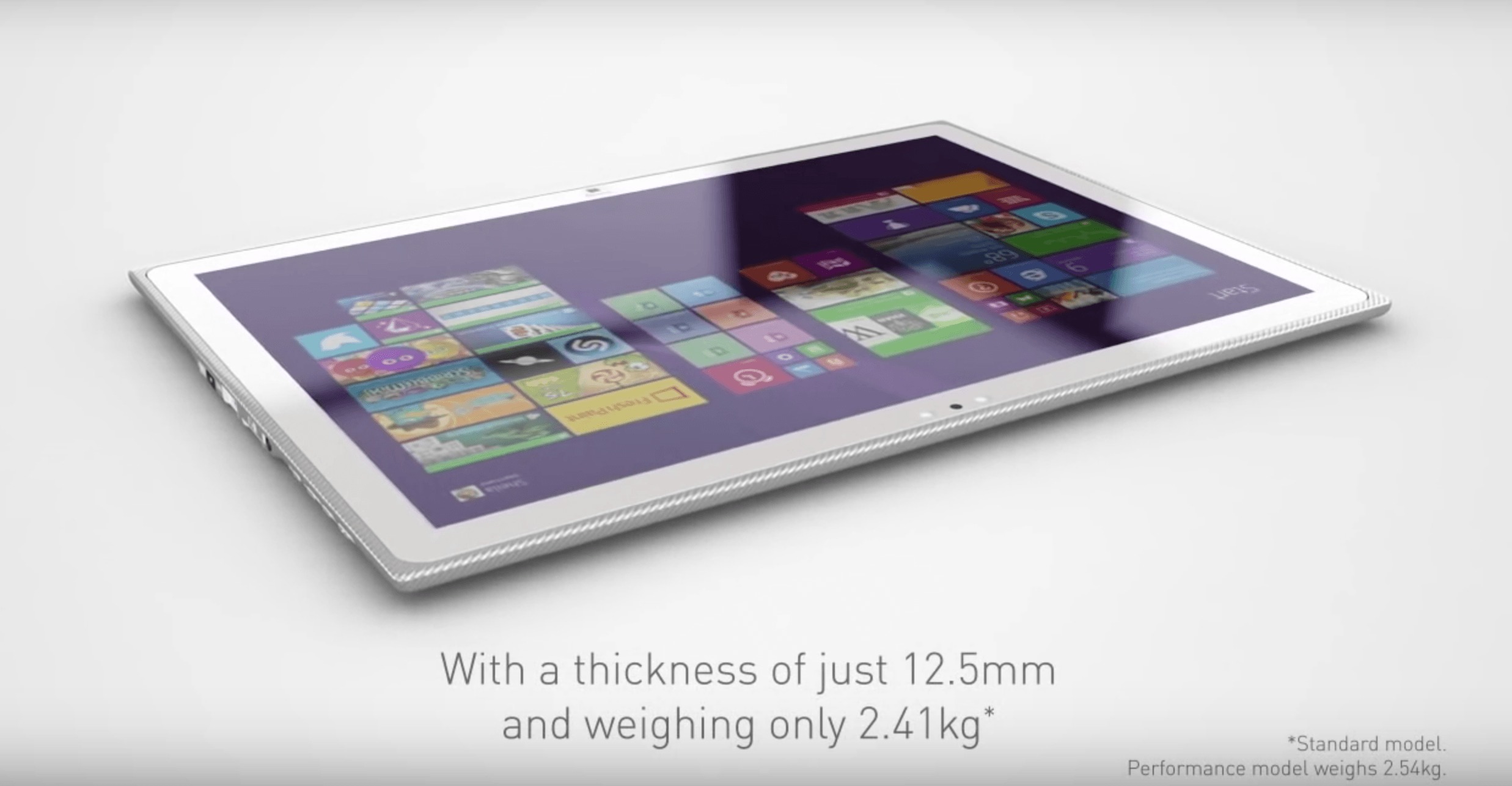 In terms of specs, the Panasonic Toughpad FZ-Y1 features a 20-inch 4K (3840×2560 pixel) IPS alpha LCD touchscreen with the aspect ratio of 15:10. Measuring 12.55millimeter thick, the tab weigh in 2.41kg. Intel Core i5-5300 vPro chipset along with 8GB of RAM powers the device. To carry your important stuff, the tab features a 256GB SSD.
Running Windows 8.1 Pro, the tablet packs a variety of input ports including a USB 3.0, Ethernet, a SDXC card slot, MiniDisplay port, headphone jack, and HDMI 2.0 port. An optional cradle is also available with additional ports, including additional HDMI port, LAN, and three USB 3.0 ports. Bluetooth 4.0 and Wi-Fi works for wireless connectivity.
"As an industry leader in the enterprise space, Panasonic's newest tablet PC is a pioneering device which is unrivalled in the large screen 4K tablet segment. The FZ-Y1 is our newest enhancement of our Toughpad portfolio, prioritising the mobility infrastructure of businesses with a large format, high-resolution display." said Gunjan Sachdev, National Business Head, Toughbook, Panasonic India.