Some people say the reason they would pick up any game is if it would at least task them for eighteen hours and above but Oxenfree will make them have a rethink. Though the game looks simple on the surface, there is a whole lot of knowledge underneath.
Released yesterday on PC and Xbox One, Oxenfree is the debut project from the Night School Studio done in partnership with Robert Kirkman's shop, Skybound. The studio was founded by two cousins who got the experience of making games at Disney and Telltale.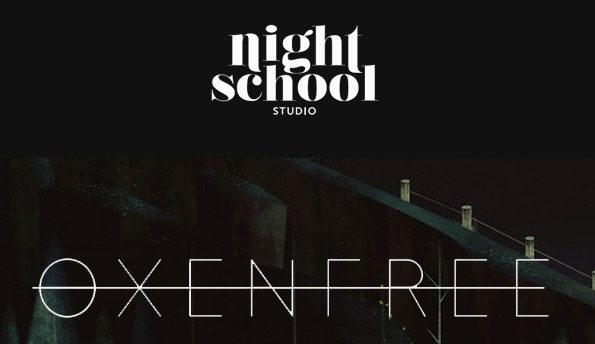 Oxenfree proposed a new approach to storytelling which became evident from the opening montage which shows a group of teen chattering and riding a ferry to a nearby island. The dialogue lines displays fast and natural and smartly placed. It won't take long before you get drawn into the conversation and into their little world.
You wouldn't even want to blink for fear of missing one of the speech bubbles. However, there are times when the characters goes back on what they have discussed before in such a way that seems natural you won't feel a lag.
The camera is placed perpetually at zoom, allowing you to watch the action from a far. This is also helps Night School Studio cut down cost and the size of their team. It also leaves the rendering natural without them having to worry about such sublime acts like moving of the characters mouth.
Oxenfree is a paranormal thriller and it will not be hard for you to realise this. The fast paced beginning will make you to continually guess the plot. You are left to explore the island and find your friends at various places which will also take you deeper into the paranormal. There are no puzzles to be solved so don't bother about that.
One thing you should never lose focus of is the dialogue because the moment you lose sight of it and begin to think about unraveling secrets, the game fizzles out for that duration including the loquacious Cathy.
Plus or minus, Oxenfree should be a wrap in four hours. The game is fast paced so this should not come as a surprise. You can also alter dialogues with your choices and that means you could decide to start all over to explore other dialogues.
The final moments comes with hyper-commentary but that is how far I can go to avoid giving out spoilers. The game doesn't run in stages, rather, time shifts and does so in a subtle manner that you will be hardly away of the movement.
Oxenfree way of story telling is one that may not escape future references as it may begin to pop up in more games. The game's uniqueness shows a lot of calculated and smart thinking and sure makes Night School Studio a company to keep an eye on as they evolve.