If you want some great Bluetooth speakers at a cheap price, you would know that Xiaomi is the leading brand for such requirements. However, the company is now facing some really tough competition with the new Ovevo Fantasy Pro Z1 Bluetooth speaker.
The Fantasy Pro Z1 is not just any speaker; it is a hybrid Bluetooth speaker that also works as a modern-day lamp. The lamp-cum-speaker has a unique triangular design with nicely rounded corners (for the safety of children). It weighs only 190 grams and measures 67.5 x 65 x 63 mm.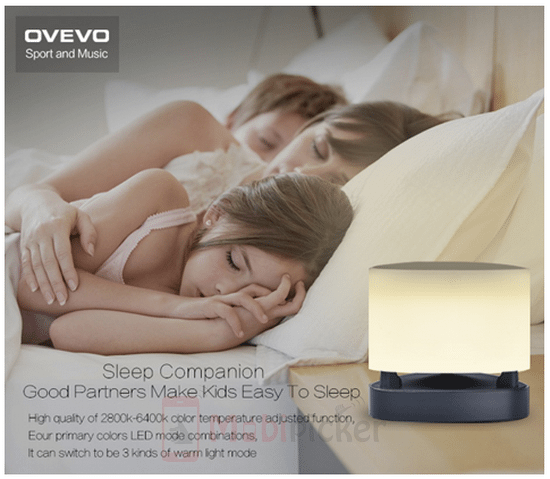 The most interesting part of the Ovevo Fantasy Pro Z1 is that it allows you to change the color and the brightness level of the lamp. There is a downloadable app for the Z1, so you can easily pair it with your Android or iOS smartphone and use it to change the appearance of the lamp. You can choose between 16 million colors, 2800k-6400k color temperatures, and three warm light modes.

Powering the speakers is a 40mm 6W acoustic driver that has a signal-to-noise ratio of >90dB. Wireless frequencies between 2.4GHz to 2.48GHz are supported along with wireless protocols like HSP, HFP, A2DP, and AVRCP through Bluetooth 4.0. The range of the Bluetooth is a decent 10 meters. Also, the battery can be fully charged in just 2.5 hours, provides 8 hours of non-stop usage.
With all these features, we would have thought the Ovevo Fantasy Pro Z1 would be priced around $65. However, it only costs only $24.99, making it a really irresistible product. You can also buy a single LED color variant named the 'Z1 L' for just $19.99. Both the Z1 models are available for purchase through AliExpress, a well-known online retailer.