Overwatch fans around the globe are expecting to Know more about the Heroes as Blizzard talks about the Future of the game.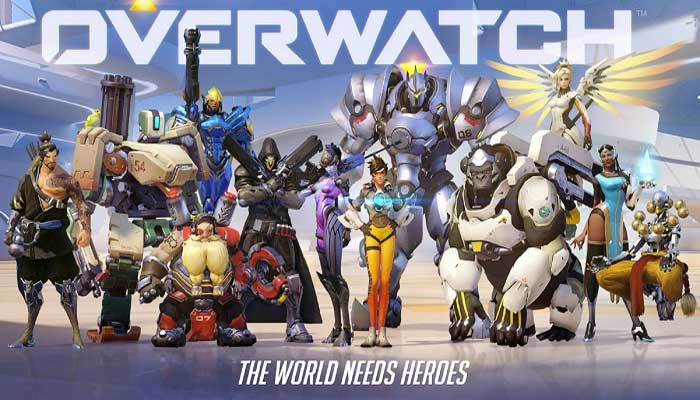 As blizzard has the plan to expand Overwatch's lore, the fans will have to wait for a week at least. That's when the fans will be able to know more about the heroes and what changes are coming their way. Ahead of Orisa, the new hero character's release dates, VFX Supervisor of the game Jeff Chamberlain and the lead Writer Micheal Chu talked to IGN. They talked about the future of the game, story updates, and more stories for all the existing characters.
Jeff Chamberlain and Micheal Chu's word about Overwatch and Lore Expansion
Chamberlain further stated that there are more short films going to be part of the game as well. While talking about the stories and stuff, Chamberlain said that
We Know that we wanted to create a lot of stories as quickly as we could to tell as much as we could for these characters and we thought that maybe just doing one cinematic for the game release and leaving it at that wasn't quite enough. And so we talked about a few different options and we ultimately landed on the idea of doing a series of shorts and we really haven't looked back since.
Michael Chu talked about the game and said that
Blizzard is trying to find new ways to tell stories in Overwatch. But I think that we have a desire to continue to push the story forward because you know the game sort of exists in its own pockets of time. I know that just from us discussing it from a story perspective we have so many different stories that we would love to tell. I think as long as we have stories to tell, we'll keep trying to find ways to tell them.
Based on all the above info by Jeff and Chu, fans must expect more origin stories. These stories are expected to come out in the form of Comic Strips or Short Clips.
Chamberlain also said that
there have been times when we'll write a story and it actually was intended for one thing, like the pharah comic for instance. This story was intended to be a short initially and then just because of a bunch of different circumstances, it became a comic.
Chu included that
His favorite shot is 'The Last Bastion, because of most of them as narrated by the hero themselves, its really good opportunity to look into the character's head and see how the character feels about themselves and different events. So, we like to use those to tell origin stories because they're sort of uniquely suited to that.
It is to be noted that the latest Overwatch story update is released just days after the release of a new comic called Binary. To support the Binary, game's official description reads as "The latest installment in our series of digital comic shorts, Binary, takes place in rural Sweden shortly after the fall of Overwatch, where a terror from the past has recently re-emerged."
It is possible that we will get the new story updates with the release of the new hero character Orisa. Orisa is currently only playable on PTR. Hopefully, the next story updates will be as entertaining as all the previous ones. Upon the upcoming story updates, Overwatch will definitely become more engaging and entertaining at the same time.