As we all know, Blizzard announced a new event for Overwatch titled as the 'Summer Games'. This event will feature all the game's characters along with an Olympic-styled theme from clothes, loot to costumes, animation, decor and dialogues. The announcement of the Summer Games was accompanied by a video, which kind of left some new clues on the game's mystery DLC character, Sombra.
As we speak, more than 2000 Overwatch fans are currently trying to solve the latest clue about Sombra that surfaced in the Summer Game's PC trailer. In that trailer, as soon as Tracer jump starts a race, she leaves a wave of light behind her back on which some 'text', in other words, a code is written. When players converted that code into normal language, a new word "Salted" surfaced, meaning that the code is encrypted and players will have to find its key (password) in order to decrypt it.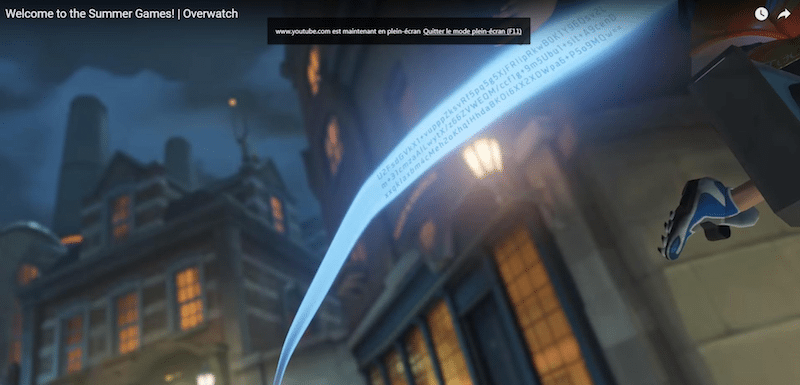 As for figuring out this clue, it took those players around seven hours and seven steps to encrypt the code. They still haven't fully solved it, but we'll update you as soon as we hear something regarding it.
For those who don't know, while speaking to Kotaku in July, Overwatch's game's director Jeff Kaplan stated that "Sombra will let people know when she wants more to be known about her." And I think this is the very time when Sombra wants to let players know about her.
Let us know what you think about this news in the comments below.