Overwatch is going to have balance changes, and so far, Blizzard has confirmed that the first heroes to get nerfs will be McCree and Widowmaker. Now, it seems Zenyatta might be next on the cards for some tweaking, and he might just get a buff. The news comes to us from the official Overwatch forums, via PCGamesN that Blizzard is "exploring some options" regarding the Nepali robot.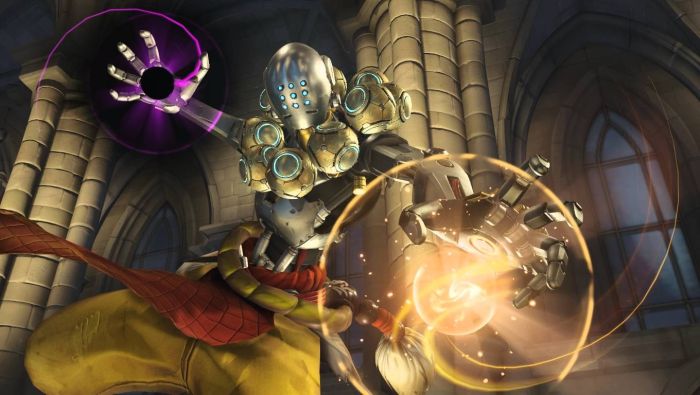 Rather than making an extensive diatribe or rant about Zenyatta, poster Freshmeat simply asked "What's your and your teams opinion on him?". The question was addressed to game director Jeff Kaplan, who confirmed that Blizzard has been discussing balance changes for Zenyatta, but will not make any changes before observing how the McCree and Widowmaker nerfs play out. Apart from "exploring some options", Kaplan has nothing to report on at the moment.
One humongously popular post in the thread presents a fairly simple 'fix' for the character: user notsleeping suggests that Zenyatta receive a slight health regeneration effect when he dispatches an orb of harmony to an ally, and that he receive a slight damage resistance from a particular enemy if he has sent an orb of discord to that enemy.
How would you propose Blizzard deal with Zenyatta? Let us know in the comments below.