Oukitel U7 Plus pre-sale has started and there are some new features that come with its fingerprint technology. Previously for android Oukitel devices like the K6000 pro, the fingerprint was used to unlock the whole device, including Apps. With Oukitel U7 Plus, 3 additional features are now part of fingerprint unlocking.
The U7 Plus will now separate the unlock screen from the lock application. In the previous versions of fingerprint tech on Oukitel devices, if you don't use the fingerprint as the unlock way for screen, your settings for lock and unlock application also gets closed. But in the new technology, even if you use password or pattern as screen unlock method, you can set fingerprint unlock for your applications. This is a good way to protect your personal information. This can be extremely useful in situations where your family member wants to use your phone. You can hand over the phone without worrying about privacy since you can now use your fingerprint to lock your important conversations/apps.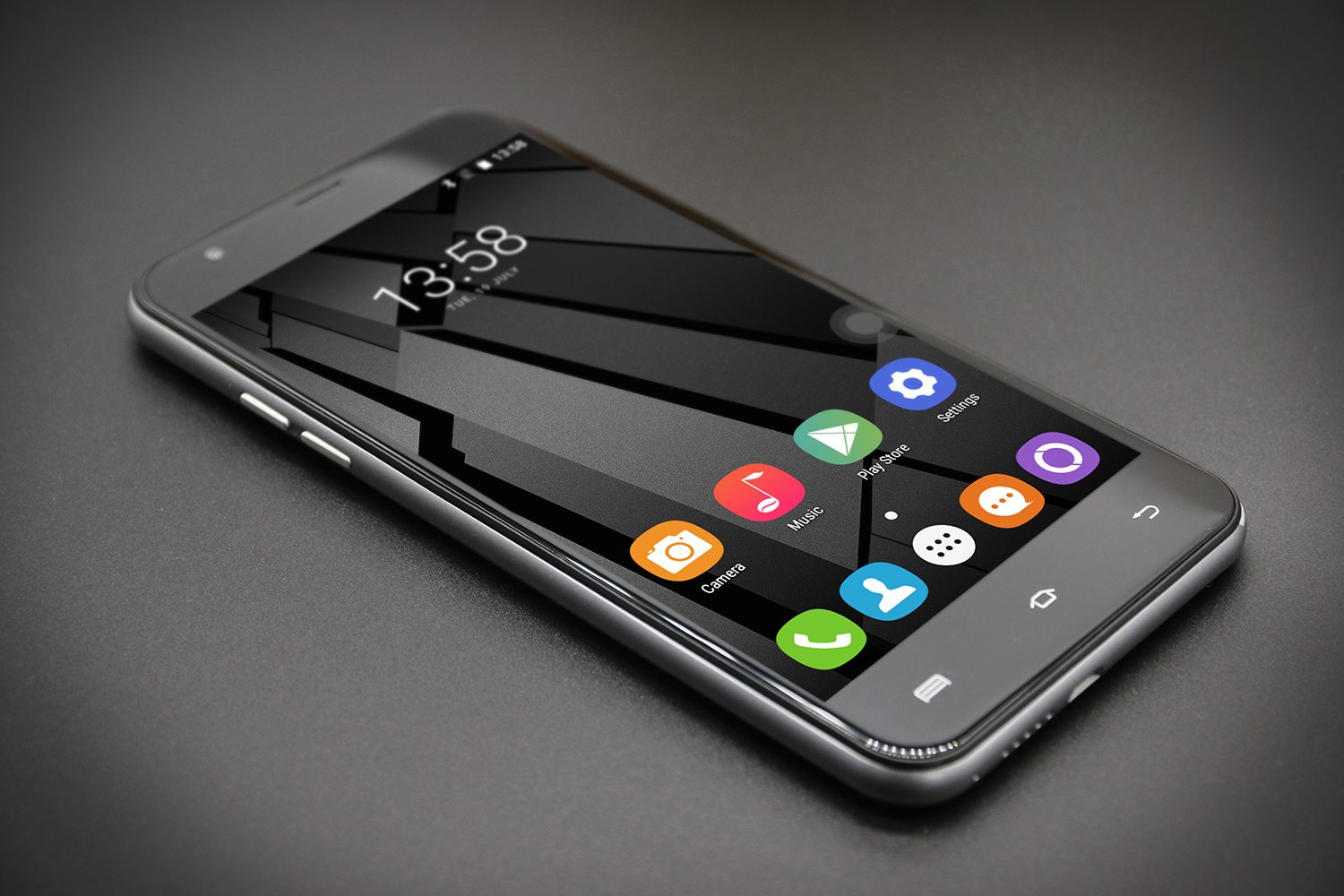 Oukitel U7 Plus will also add some new functions for the fingerprint. With the fingerprint, you can now do a whole lot of tasks – from answering the phone call to starting and stopping the music. You can tap the fingerprint to take a photo, to answer a phone call, to change to next photo on your album page, to pause music and start the music again, and to pause the video and start the video again.
U7 Plus will also allow you to link fingerprints to specific applications. It allows you to link 5 fingerprints to it. Previously, all the fingerprints performed the same function  – to unlock screen and applications.  Now you can use the fingerprint to open an application directly. For example, you can link your right index finger to Facebook. When you use the index finger, Facebook opens directly.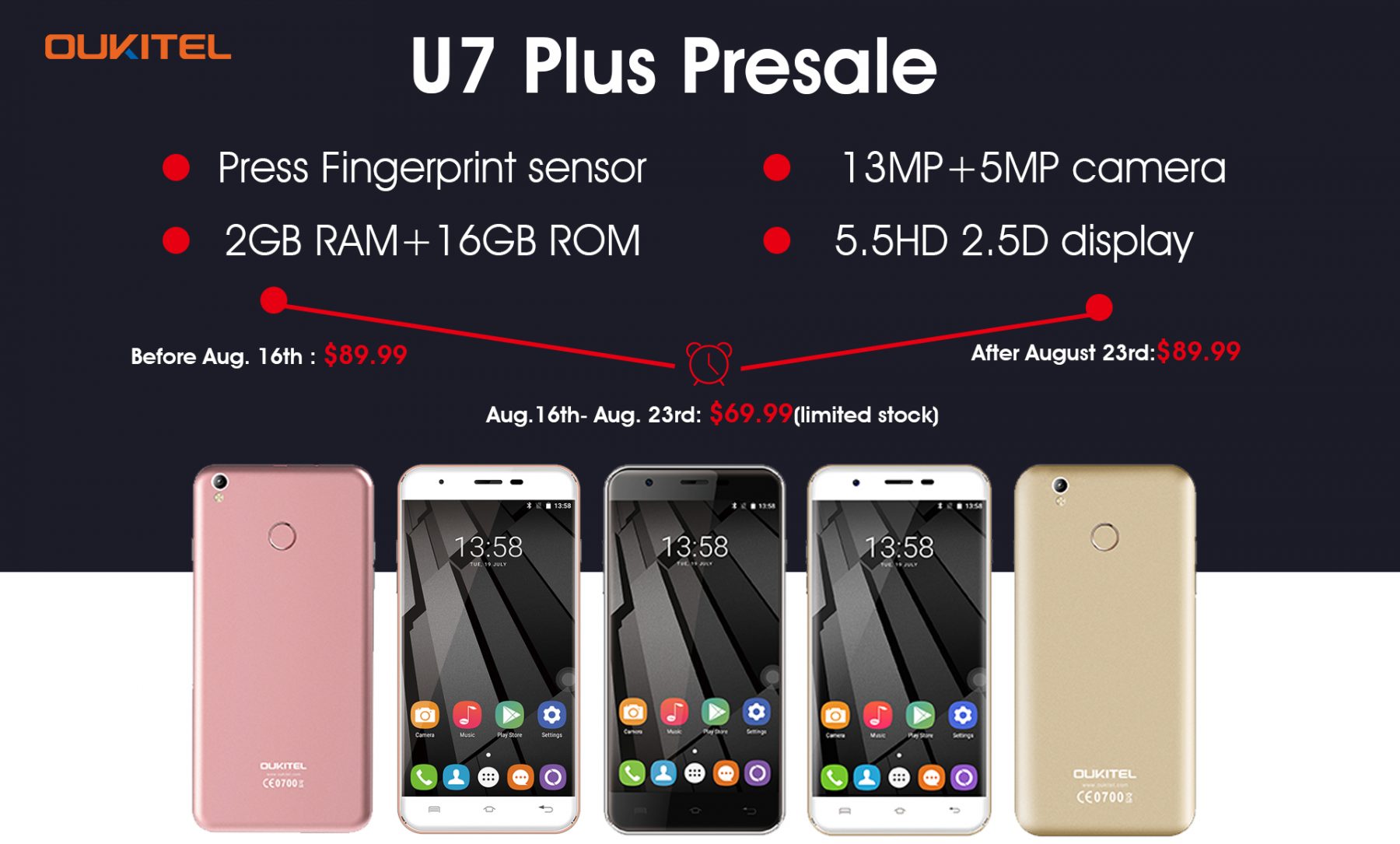 U7 Plus is a 5.5 inch HD display device with a unibody poly-carbonated battery cover. It features MT6737 Quad-core 64-bit 1.3GHz processor, 2GB of RAM, and 16GB ROM. It packs a 13MP rear camera and a 5MP front camera.
The U7 Plus is already starting to accept pre-orders at the price of $89.99, while according to Oukitel, from August 16th, there will be a flash sale for this 4G smartphone only at $69.99. Stores will be listed on its official website.
Oukitel U7 Plus Specs –
| Touchscreen | Capacitive |
| --- | --- |
| Display Size, Type | 5.5" IPS LCD, 267 ppi, Multi-touch |
| Processor, Chipset | Quad core 1.3GHz, Mediatek MT6737 |
| Resolution, Colors | 1280 x 720, 16M |
| GPU | Mali 720 |
| RAM | 2GB |
| Internal Memory | 16 GB |
| External Memory | Expandable to 32GB |
| SIM Type | Dual SIM |
| Camera | 13MP rear, 5MP front |
| Colors | Blue, White |