Apart from all the hype surrounding the OUKITEL K10000 Pro, the company's other smartphone – the OUKITEL U22, is also gaining good popularity. It is the first smartphone in the world to be available with four cameras. There are two cameras present at the front side and the rear side also features a pair of cameras. This suggests that the OUKITEL U22 is built to deliver stellar photography experience.
One should be aware of the fact that the OUKITEL U22 is a 3G smartphone that supports 3G bands such as 900, 1900 and 2100. The support for these network frequencies makes the phone usable in European and American countries.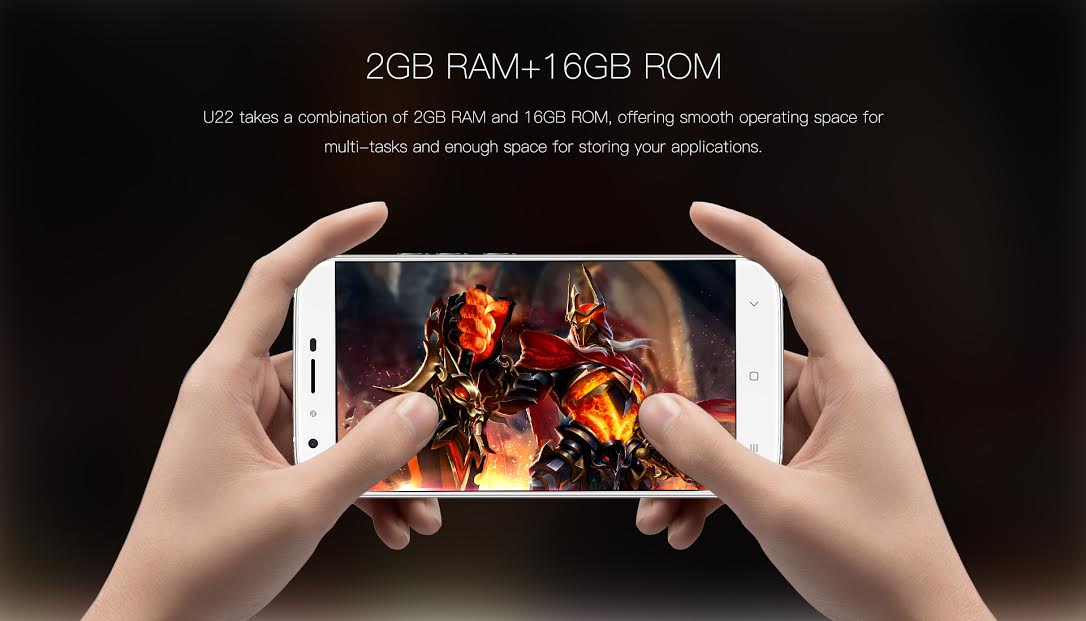 As far as specs are concerned, the budget friendly OUKITEL U22 is driven by MediaTek MT6580A chipset and 2 GB of RAM. It comes with 16 GB internal storage and support for up to 32 GB microSD card on its external storage. Looking at the specs, some may feel that the apps may not run smoothly on this phone. OUKITEL is brave enough to demonstrate the prowess of the phone by releasing a video that shows the phone running MMOGs.
As it can be seen in the above video, the OUKITEL U22 is shown running two games like KOF 97 OL which is one of the most popular online games and the second was done is Clash of Clans which is one of the popular online games for mobile devices. Since these run without any hiccups, the specs of the phone seem suitable to support games. Even the images of the game do not stutter.
The pre-order of the OUKITEL U22 has started from this Monday (June 26). For pre-orders, OUKITEL will authorize some stores to do the flash sale of the phone during the pre-orders. The list of the authorized sellers will be listed on the official site of OUKITEL. In order to know more details of OUKITEL U22, readers can visit the following link.