After bringing some of the best technology to its smartphones in 2017, OUKITEL is all set to start 2018 with a bang. The company seems all set to announce the OUKITEL U18, which will carry a bezel-less display and will have a notch, similar to the iPhone X. This has been revealed via a leaked image of the phone.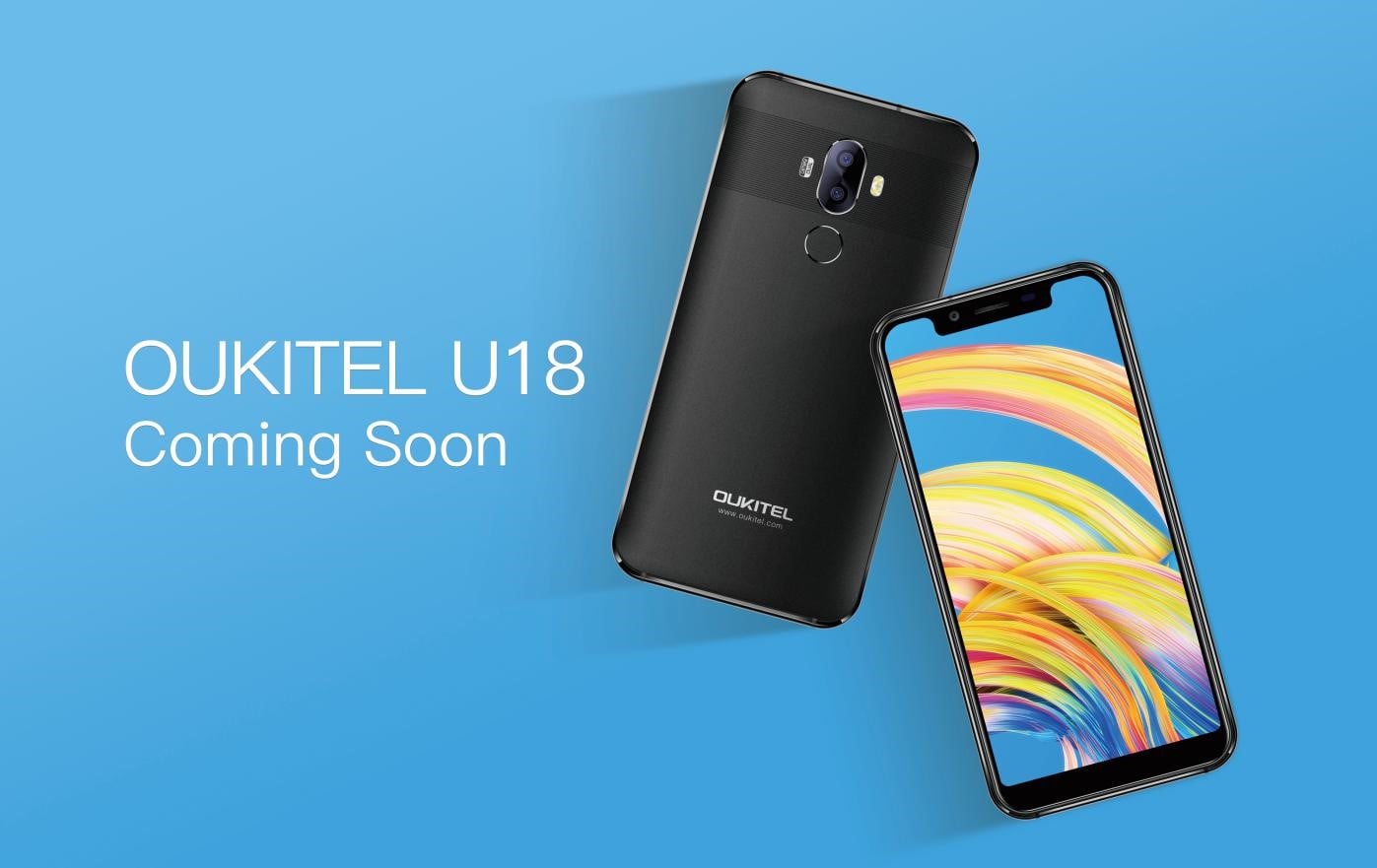 For the design, the phone looks to have a design inspired by the iPhone X along with some of OUKITEL's own devices. Over at the front, there is a large display, that is being suggested to be in 21:9 aspect ratio. This is different from the 18:9 that has become normal for the modern smartphones. The OUKITEL U18 will have a much longer display than the other smartphones.
As per the details available about the phone, the OUKITEL U18 will have a 5.85-inch display that will have a resolution of 1512 x 720. What this suggests is that the phone will be targeted at the budget audience and they will also be able to experience the premium design of the iPhone X. The phone will still have a bezel at the bottom like the OUKITEL MIX 2 does.
Other than that, you can expect the phone to come with 4GB of RAM onboard along with 64GB of internal storage. It seems that OUKITEL won't be compromising on the internals of the phone to keep the costs down and will provide a better performance to the users.
Coming to the back of the phone, the OUKITEL U18 will sport the fingerprint scanner at the back for there isn't much space left on the front. Moreover, the image also shows off a dual camera setup on the back along with the LED flash and other sensors. The design of the OUKITEL U18 also screams premium by the looks of it in the image.
The image also mentions that the phone will be coming out soon. We shall expect the OUKITEL U18 to launch sometime by the end of January and the details of it shall be available on the official OUKITEL website.