The Chinese smartphones makers are doing wonders by bringing some of the best features to the mid-range smartphones. OUKITEL MIX 2 is no different as brings the premium bezel-less design to a phone that is affordable by all. Not only that, its performance is also quite good, which is evident from the hands-on video of the phone released quite recently.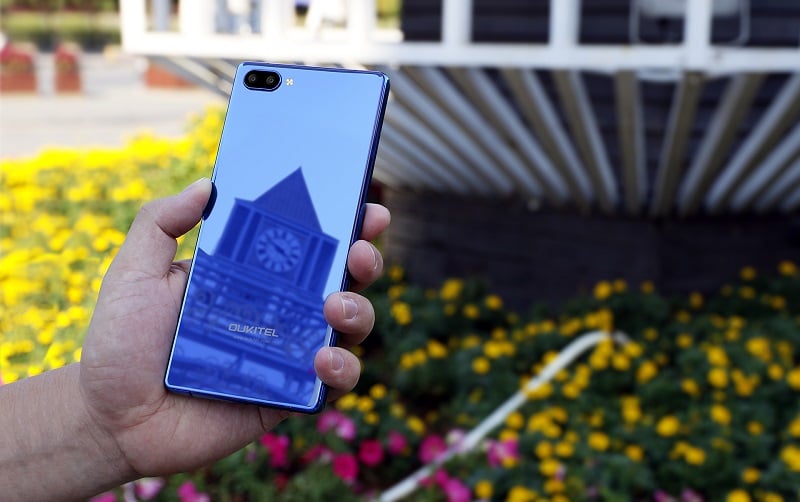 In case you were wondering how the phone would look in your hand then this video gives you a great look at it. In the video included below, you can check out the OUKITEL MIX 2 from all its sides to see how it performs. The video also gives you a look at the software the phone comes with.
Talking about the performance, the phone sports a MediaTek Helio P25 processor that comes along with 6GB of RAM and 64GB of internal storage. The OUKITEL MIX 2 runs on Android 7.0 Nougat variant to keep the things really smooth.
Towards the end of the video, you can see the AnTuTu test being performed on the OUKITEL MIX 2 and the results are quite impressive. The phone stood strong with a score of 62858 which is a great deal for a mid-range smartphone. Of course, it might not be as great as the flagships but the phone's hardware will ensure a smooth experience throughout your day.
If that wasn't enough, the phone packs a large 4080mAh battery that can last for about 2 days on normal usage. Most of the smartphones out there compromise on the battery capacity to achieve a slimmer profile, but this phone doesn't. The OUKITEL MIX 2 is both slim and sports a fairly large battery.
The highlight of the phone is, of course, its display that stretches from one edge to the other. It is an FHD+ display that ensures an immersive experience. The OUKITEL MIX 2 also sports dual cameras at the back for some of the greatest shots. It is available at $269.99 in jet black, brilliant blue, and silver colour variants.
You can have a look at the OUKITEL MIX 2 unboxing video here: