OUKITEL has tasted success with its smartphones due to its unique marketing strategy. The last time we saw an OUKITEL phone, it was the OUKITEL K10000 in a video where the phone's power was used to cook noodles! Before that, the OUKITEL U7 Pro was demonstrated in a video as a chopping board for vegetables to prove its strength!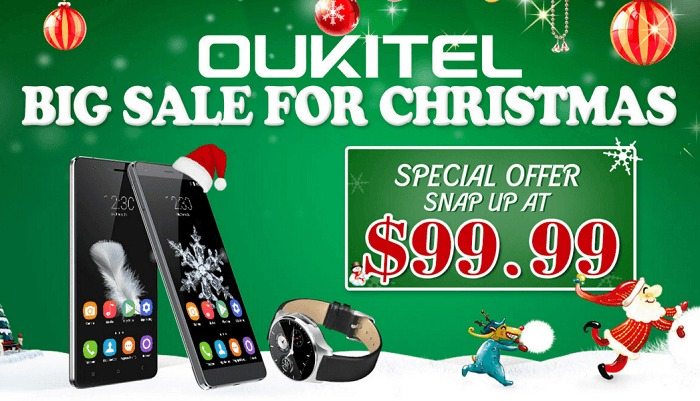 But the first OUKITEL phone to attract attention was the OUKITEL K4000, which was power-drilled in a video and still survived after having a hole in its battery. The K4000 is a mid-range phone with 2GB RAM, 16GB onboard storage, 5″ HD screen, quad-core CPU, and 13MP/5MP camera. However, the phone is known for its rock-solid display and 4,000mAh battery.
Another popular phone from the company is the OUKITEL K6000, which is popular for its large battery. The massive 6,000mAh battery of this phone is enough to keep you going for at least 3 days. The company claims the standby time of the phone to be at 40 days, and also says that just 5 minutes of charging can provide 2 hours of talk time, thanks to flash charging.
Well, both the OUKITEL K6000 and K4000 are unique and great phones. And if you want to buy one of these phones this festive season, then you're in for a discount. BangGood is offering the OUKITEL K6000 for just $99.99, but this price is valid up to 2 pieces per day. After that, the price is $119.99, which will then rise up to its regular price $139.99 after the sale ends.
Meanwhile, the OUKITEL K4000 is available for $109.99 at the OUKITEL Christmas Sale. In case you're interested, you can also buy the OUKITEL A29 smartwatch for $59.99. The sale will end on 25th December, so make sure you grab these excellent phones before they run out of stock!