OUKITEL has started the pre-orders of K4000 Plus smartphone from May 16. What makes this smartphone worth purchasing is its impressive specs, tough display, and robust security.
Like the predecessor K4000 series phones, the new K4000 Plus comes with a highly durable touchscreen from Asahi Glass. The display of the phone has been made to go through the threefold toughening process in order to make it resistant to scratches and difficult to break. Here is a video that reveals how durable the screen of the K4000 Plus is:
As it can be seen in the video, the phone is used to crack walnuts and its display is scratched with a knife. It is even used to drive nails into wood. Despite going through harsh challenges, the phone appears to be working perfectly fine.  OUKITEL has made use of full lamination for the LCD panel and touchscreen which makes the K4000 Plus slimmer. This has allowed the company to include a larger battery inside the phone.
The OUKITEL K4000 Plus features a 5-inch HD display and is fueled by MediaTek MT6737 chipset and 2 GB of RAM. The internal storage of the phone is 16 GB and its expandable storage supports 32 GB. It includes a massive 4,1000 mAh battery.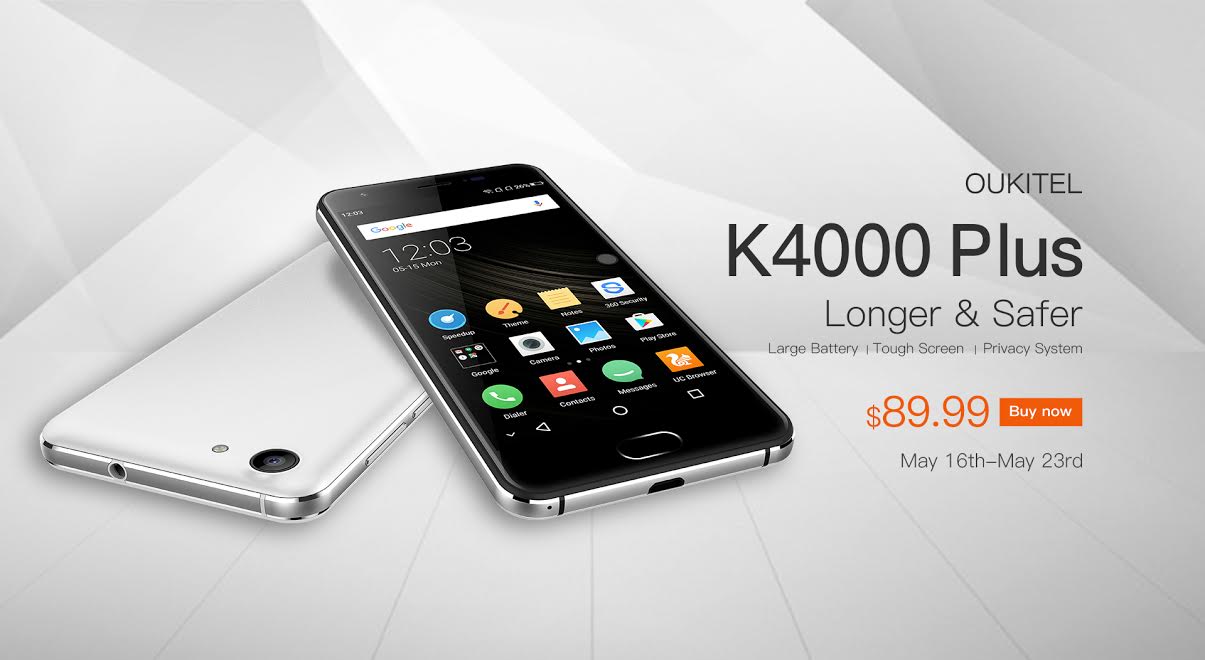 When it comes to privacy, the K4000 Plus offers a secret folder where the user can private files like photos, documents, text messages and so on.  The secret folder can be accessed in several ways such as by entering a passcode and another secretive way is to make the folder invisible which can be accessed by inputting a passcode through the dual pad of the phone.
The original price of OUKITEL K4000 Plus is $109. However, it can be availed for $89.99 through dx.com during the pre-order period from May 16 to 22. It is available in color like black, white and gold.