OUKITEL has started the pre-orders of the OUKITEL K3 in the previous week. The smartphone is known for sporting a design that is very similar to the premium appearance of Sony Xperia XZ Premium. Also, it features a battery that is twice the size of the battery of Xperia XZ Premium.
The OUKITEL K3 and Xperia XZ Premium are fitted with 5.5-inch screen. The chassis of both phones are curved on the front and rear sides. The OUKITEL K3 has a fingerprint scanner placed under the Home button, but the Sony flagship has it embedded on its right side.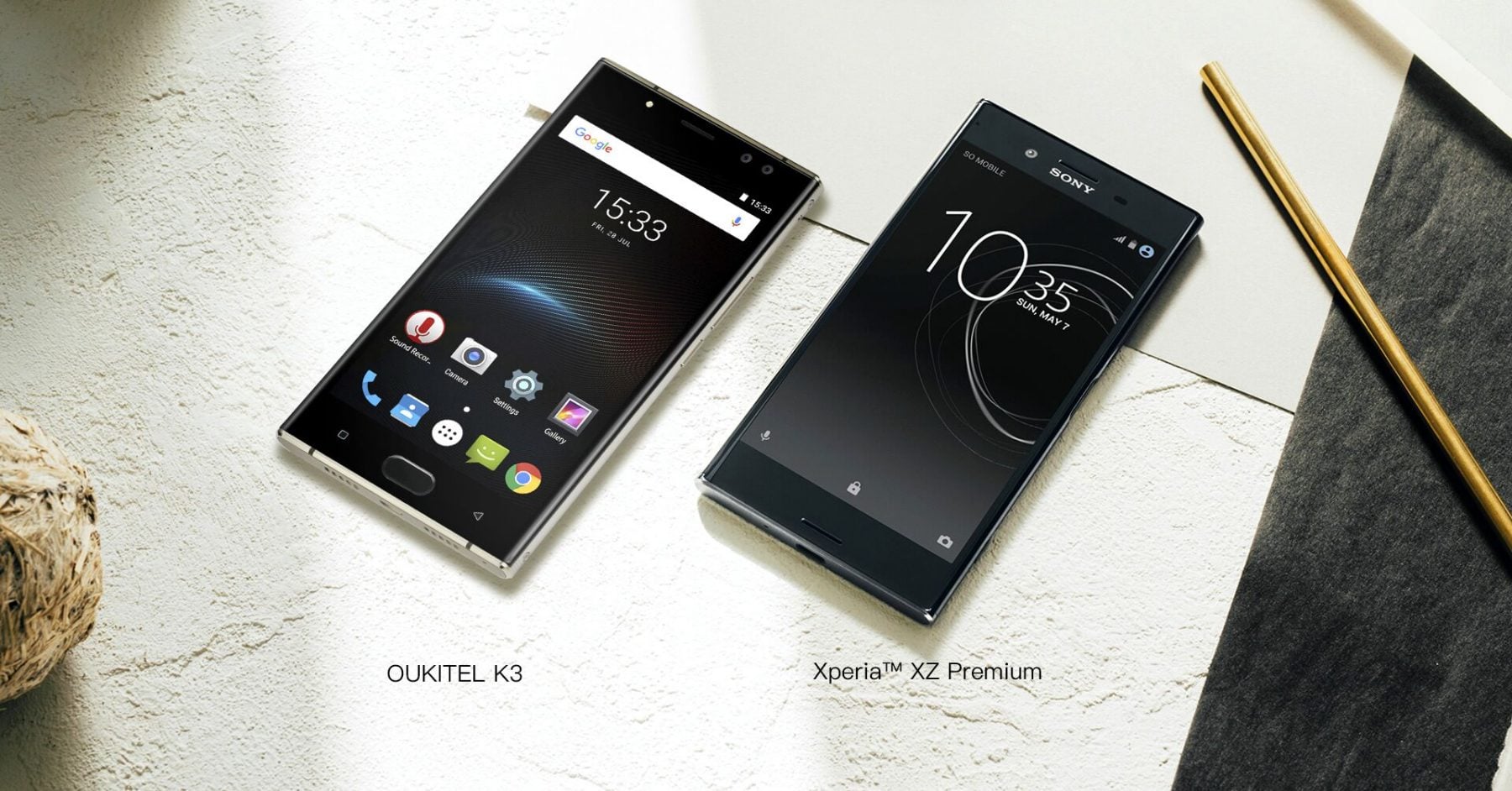 The Xperia XZ Premium has a single camera on the rear side. Its frontside features a single selfie camera. However, the OUKITEL K3 has dual lens cameras on the front and rear sides of the smartphone.
The Xperia XZ Premium features a 3,000mAh battery that can last for a day. On the other hand, the OUITKEL K3 is packed with a huge 6,000mAh battery that can undoubtedly last for up to two days. Normally, smartphones required to be charged at least one time a day. Frequently charging a smartphone can damage its battery.
The OUKITEL K3 does not required to be charged multiple times. Charge it only once and it will last longer. The package of the OUKITEL K3 is equipped with a 9V/2A rapid charger that can charge its huge battery in 2 hours and 50 minutes.
The Sony Xperia XZ Premium flagship smartphone is priced at $625.99. Like the flagship phone from Sony, the OUKITEL features 4 GB of RAM and 64 GB of storage even though it is a mid-range smartphone. During the pre-sale period, the OUKITEL K3 is selling for $139. After the pre-sale, the smartphone would be selling at its original retail price of $179.
To sum up, the mid-range OUKITEL K3 is a wonderful phone with a premium appeal and affordable pricing. Here is a link of the authorized OUKITEL stores to order it.