The OUKITEL K3 is the newest smartphone from the Chinese company that is designed for business people as it comes with a large-sized battery, a fantastic set of cameras and impressive specs.
OUKITEL says that when there is a business conference going on, one may want to snap a photo of the large screen. The OUKITEL K3 will allow users to snap awesome photos in low-light conditions even from a good distance. The Chinese firm has revealed some more information on the cameras of the OUKITEL K3 through the video.
The OUKITEL K3 has a dual front-facing camera system that includes one 16-megapixel sensor and one 2-megapixel. Its rear side also features a pair of cameras featuring a 16-megapixel sensor and a 2-megapixel sensor. The presence of the same dual camera sensors suggests that the OUKITEL K3 can be used to snap SLR-like photos from its front and rear sides.
The two 16-megapixel camera sensors come with a f/2.2 aperture are powered by Samsung S5K3L8 IC. Moreover, the Chinese firm is working on refining the photo shooting experience on the smartphone.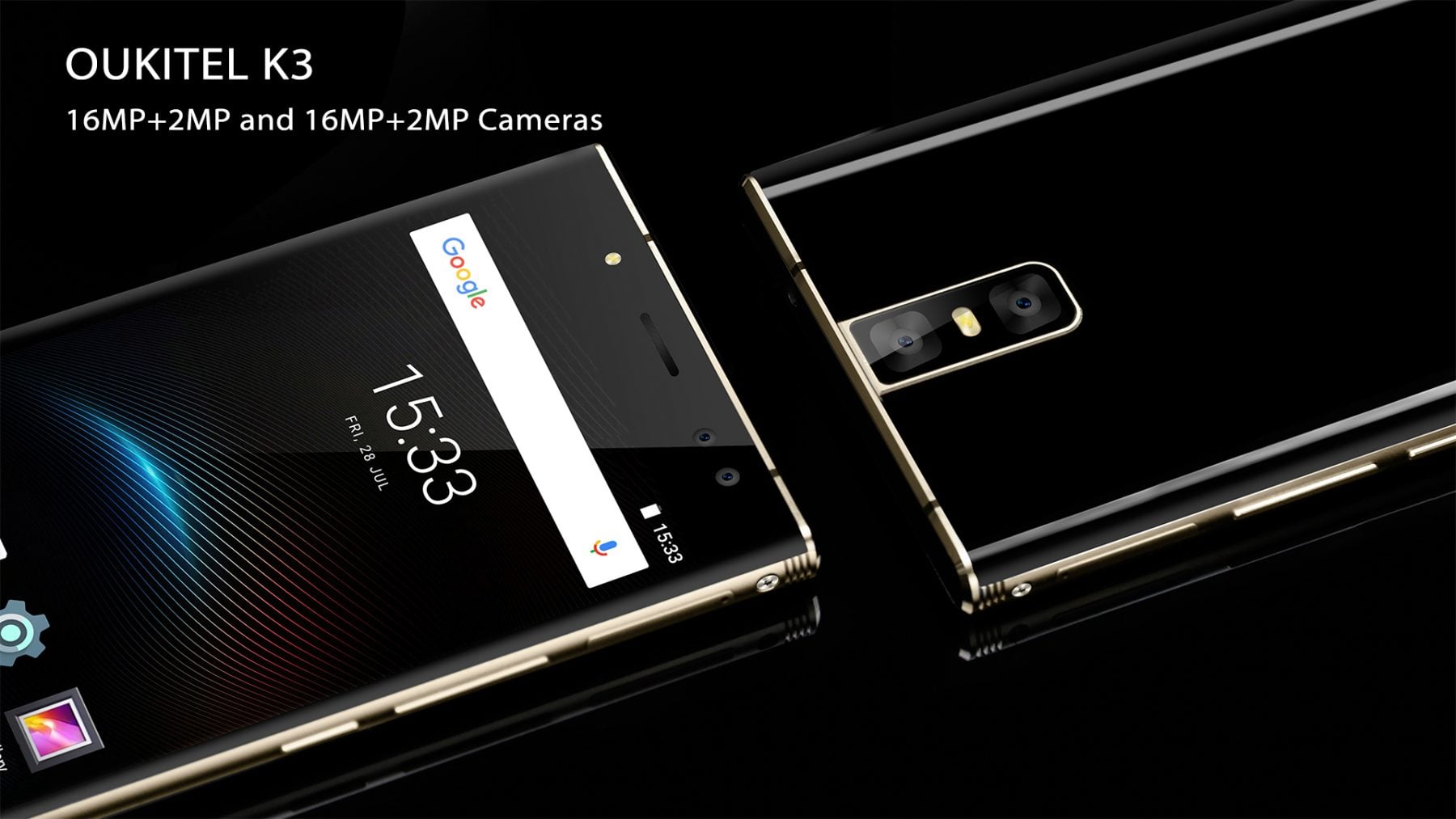 Around a week ago, the specifications of the OUKITEL K3 had surfaced. It features a 5.5-inch display that produces a full HD resolution of 1,920 x 1,080 pixels. The smartphone is driven by MediaTek MT6750T chipset that features a 1.5 GHz octa-core processor that is coupled with 4 GB of RAM.
It will be arriving with an internal storage of 64 GB, and it will also feature a microSD card slot. It will be coming with Android 7.0 Nougat OS. A 6,000mAh battery is expected to power the OUKITEL K3, and it will be coming with a 9V/2A charger. The phone will be available in black and blue colors.
The pre-order of the OUKITEL K3 is scheduled to begin in early September. Banggood is the exclusive authorized reseller of the smartphone. For initial batches of orders, OUKITEL will work together with the Chinese retailer to provide the OUKITEL K3 with an attractive pricing.