OUKITEL K series smartphones from the company come with huge batteries. Also, the recently released K series phone like K10000 Pro carry support for rapid charging. Apart from the gigantic 10,000mAh battery and its fast charging capabilities, the K10000 Pro comes with a tough screen as it is equipped with Gorilla Glass.
OUKITEL has already performed a harsh test on the screen of K4000 phones to show their screens. The Chinese firm has now released a video on YouTube that shows the drill test challenge performed on OUKITEL K10000 Pro's screen.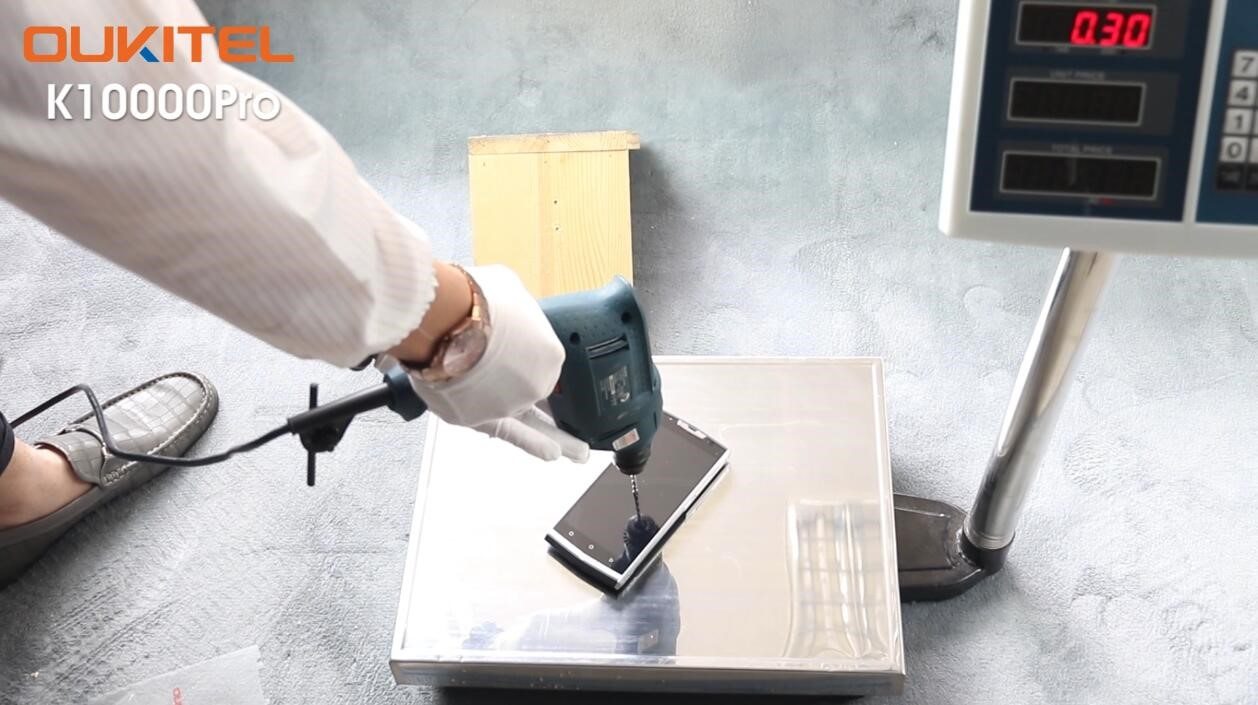 At the beginning of the video, a skilled professional is shown drilling a hole in a wood. With the same pressure, the drill machine is used to drill a hole on the screen of OUKITEL K10000 Pro. The initial two attempts do not cause any damage to the screen. The third attempt creates a whole on the touchscreen but the touchscreen function and display is still working. Even after several attempts with pressure strength of up to 10 kgs, the touchscreen continues to function fine. It does not mean that OUKITEL K10000 includes an unbreakable display.
The OUKITEL K10000 Pro is fitted with a 5.5-inch screen that offers a resolution of 1,920 x 1,080 pixels. The phone is driven by MediaTek MT6750T chipset that consists of a 1.5 GHz octa-core processor and Mali-T860 graphics. There is a 3 GB RAM for delivering smooth performance along with the MediaTek chip. The native storage of the phone is 32 GB.
The rear camera of the K10000 Pro is of 13-megapixel and its front-facing camera is of 5-megapixel. Since there is no interpolation, the rear and front cameras of the phone deliver real pixels. Other specs of the phone include a front-mounted fingerprint reader, Bluetooth v4.2, and Android 7.0 Nougat.
Readers who are interested in purchasing the OUKITEL K10000 Pro can visit the official site of OUKITEL for advance sale in order to get it at a lower price during its pre-order. It is available only in black color.