September is the month when Apple will be announcing the iPhone 8, and in the same month, Xiaomi too is expected to debut the Mi MIX 2. Since OUKITEL has nothing to fear about these phones as it is known for releasing budget-friendly smartphones, it will be releasing the OUKITEL K10000 Max in September. The name of the smartphone suggests that it features a massive battery of 10,000mAh capacity. The battery is so huge that charging it only for 5 minutes will allow its users to call for more than 2 hours.
OUKITEL is providing 9V/2A fast charger along with K10000 Max smartphone. The Chinese firm has released a video to show how long the smartphone can last by using its quick charger by charging it for 5 minutes.
In the video, the smartphone has only 1 percent of battery power. And then it is charged with the 9V/2A flash charger for a short duration of 5 minutes which allows it to gain 5 percent of battery juice. To test the battery's longevity, OUKITEL representatives received a phone call with 3G data kept on. The call lasted for over 2 hours, and it got switched off automatically.
The K10000 Max features a high-density battery that is different from the ones that are present on the K10000 and K10000 Pro smartphones. Moreover, it is equipped with a pump-express IC for fast charging. With the presence of USB-C port on the smartphone, users can connect the charger conveniently.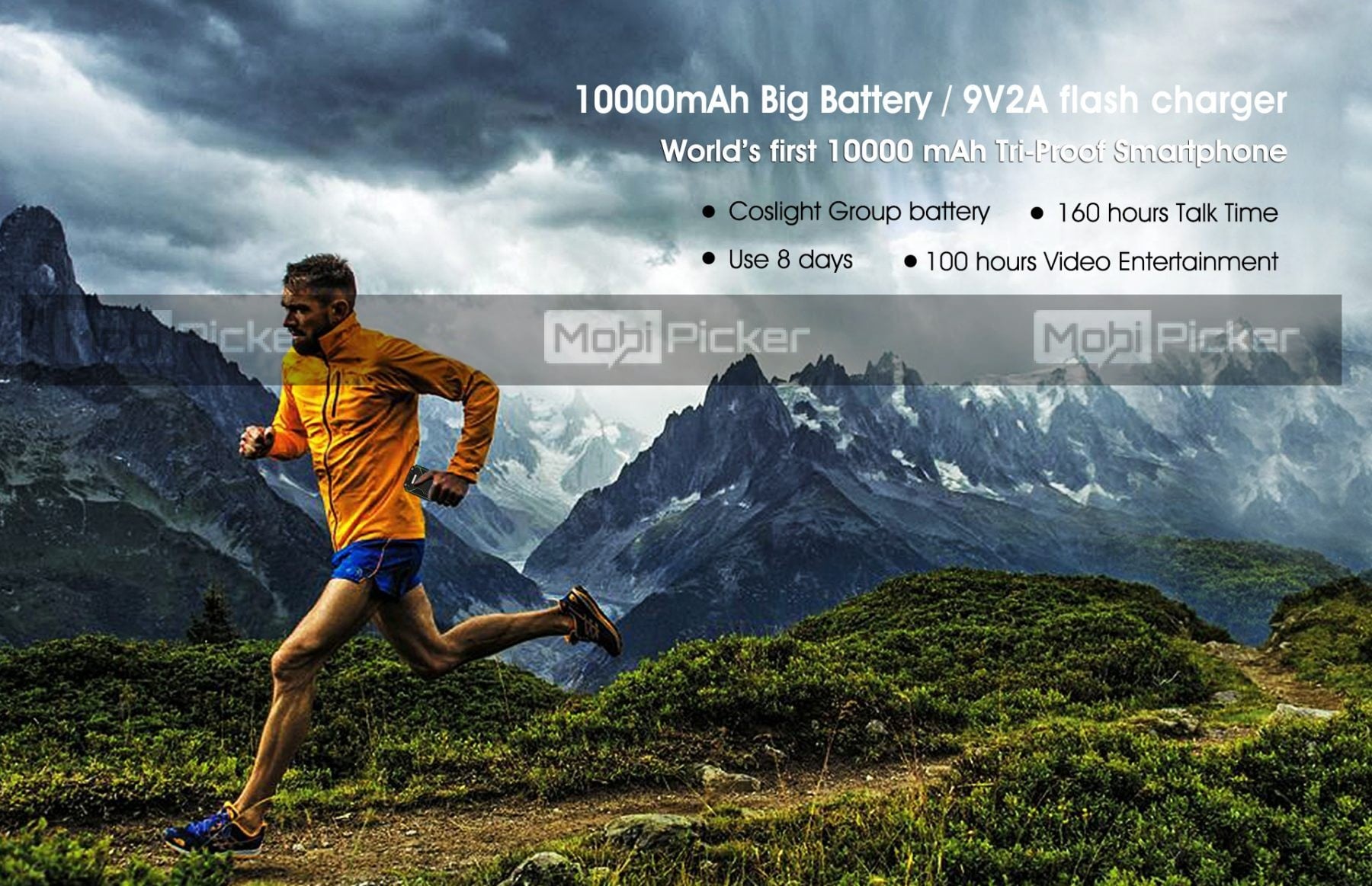 To sum up on the some of the attractive features of the OUKITEL K10000 Max, it features a massive battery, fast charging, convenient USB-C port, longer LED flash, a chassis that provides dust, water, and shock resistance. These features also make it very reliable for using it outdoors.
The presale of the OUKITEL K10000 Max will reportedly begin next month, however, AliExpress has already listed it for $259.99.