OUKITEL is famous for its unique smartphone marketing strategy. The company seems to believe that smartphones are the most vulnerable things in our daily life, which is probably why OUKITEL has demonstrated the OUKITEL K4000 being power-drilled and the OUKITEL U7 Pro being used as a vegetable chopping board.
Well, one such phone from the company is the OUKITEL K10000. The phone was used in a video where it was seen powering an electric cooker, and we saw how the massive 10,000mAh battery generated enough power to cook delicious noodles perfectly. Well, that's the last thing that you will be doing with the phone, but that experiment does show us that the phone has got a really powerful battery that can last for a whole week on normal usage.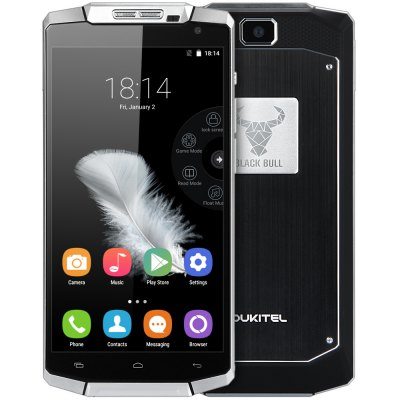 Well, if you were following this smartphone-cum-powerhouse closely, the good news is that the OUKITEL K10000 is now available to pre-order. But don't let the 10,000mAh battery fool you into thinking that the phone is not well-specced. The K10000 gets a 5.5-inch HD IPS display, a 64-bit Quad Core CPU, 2GB of RAM, 8MP/2MP cameras, Android 5.1, and more. You can also use the phone as a power bank to charge other devices, thanks to the reverse charging feature in it.
The OUKITEL K10000 stands out in the crowd with its unique futuristic look. So if you want a smartphone that looks unique, does not make you search for your charger every day, and does not burn a hole in your pocket, then you must not miss this phone at any cost.
You can pre-order the OUKITEL K10000 now from GearBest. Though the original price is $239.99, you can get a $40 discount and buy the phone for $199.99 by using the coupon code – K10000. The phone is available only in Black color, which suits it very much.