The Redmi 4X is one of the most popular smartphones from the Chinese manufacturer, Xiaomi. OUKITEL seems to be readying up an entry-level phone called OUKITEL C8 to take on the Redmi 4X. Even though it is a budget phone, the company is brave enough to incorporate a full-screen design that supports an aspect ratio of 18:9 inside it. Here is a comparison between the Xiaomi Redmi 4X and the OUKITEL C8 to understand why the latter is a better phone.
OUKITEL C8 is an attempt from the company to bring the stylish full-screen design for a low price, which is available on expensive smartphones from other brands.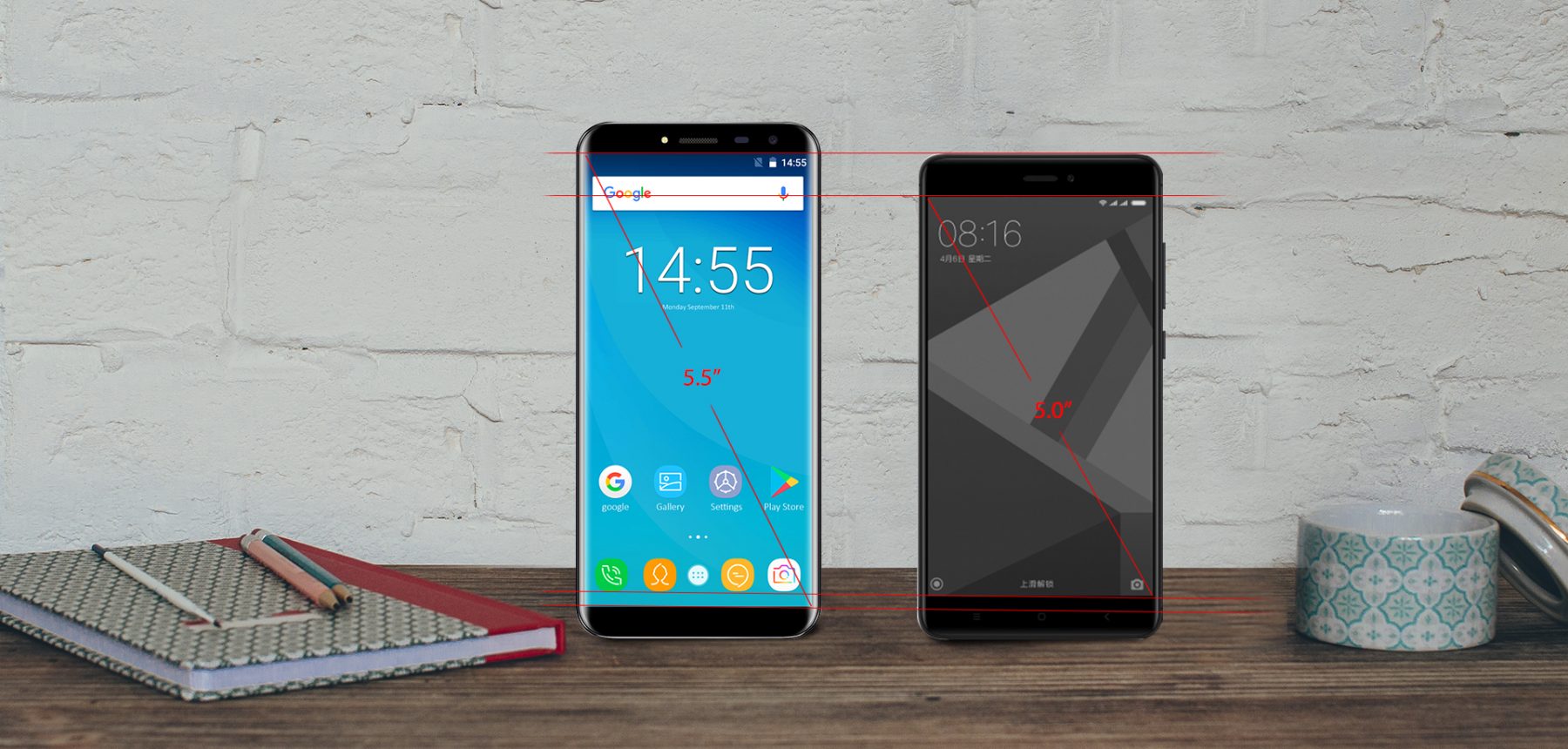 The Redmi 4X has a 5-inch display that supports an aspect ratio of 16:9. The OUKITEL C8 is packed with a larger display of 5.5 inches that supports a better aspect ratio of 18:9. The C8 has an elongated design with super-slim bezels. Both the smartphones support HD resolution of 720 x 1,280 pixels.

The slim design makes it easier to hold while browsing the web, playing games and enjoying TV shows. The Redmi 4X is available in three colors. However, the above image indicates that the OUKITEL C8 would be coming in 5 colors to suit different kinds of people.
OUKITEL C8 features 2 GB of RAM and 16 GB of storage like the Redmi 4X. Both smartphones have the same configuration for front and rear cameras. The C8 has a 13-megapixel rear camera and a 5-megapixel selfie snapper. Another common factor on both phones is the rear side placement of fingerprint scanner.
The above comparison shows that the C8 is on par with Redmi 4X in aspects like screen resolution, memory, and camera. However, the two things that make it better than the 4X is its 18:9 display and irresistible pricing. The C8 is priced at $69.99 whereas the Redmi 4X costs $109.  The OUKITEL C8 seems to be yet another attempt from the company that brings amazing features at low price.
To know more about OUKITEL C8, you can visit the official website.