When we talk about cheapest smartphones, we may expect to get one at just $50. But of late, finding good smartphones with good specs for $50 has become really challenging. The ones that are available usually have a 5-inch display with 1GB RAM and 8GB ROM, which isn't that appealing. But a Chinese manufacturer OUKITEL has now announced that they are starting a new smartphone OUKITEL C5 which will only cost $49.99 with 2GB RAM and 16GB ROM.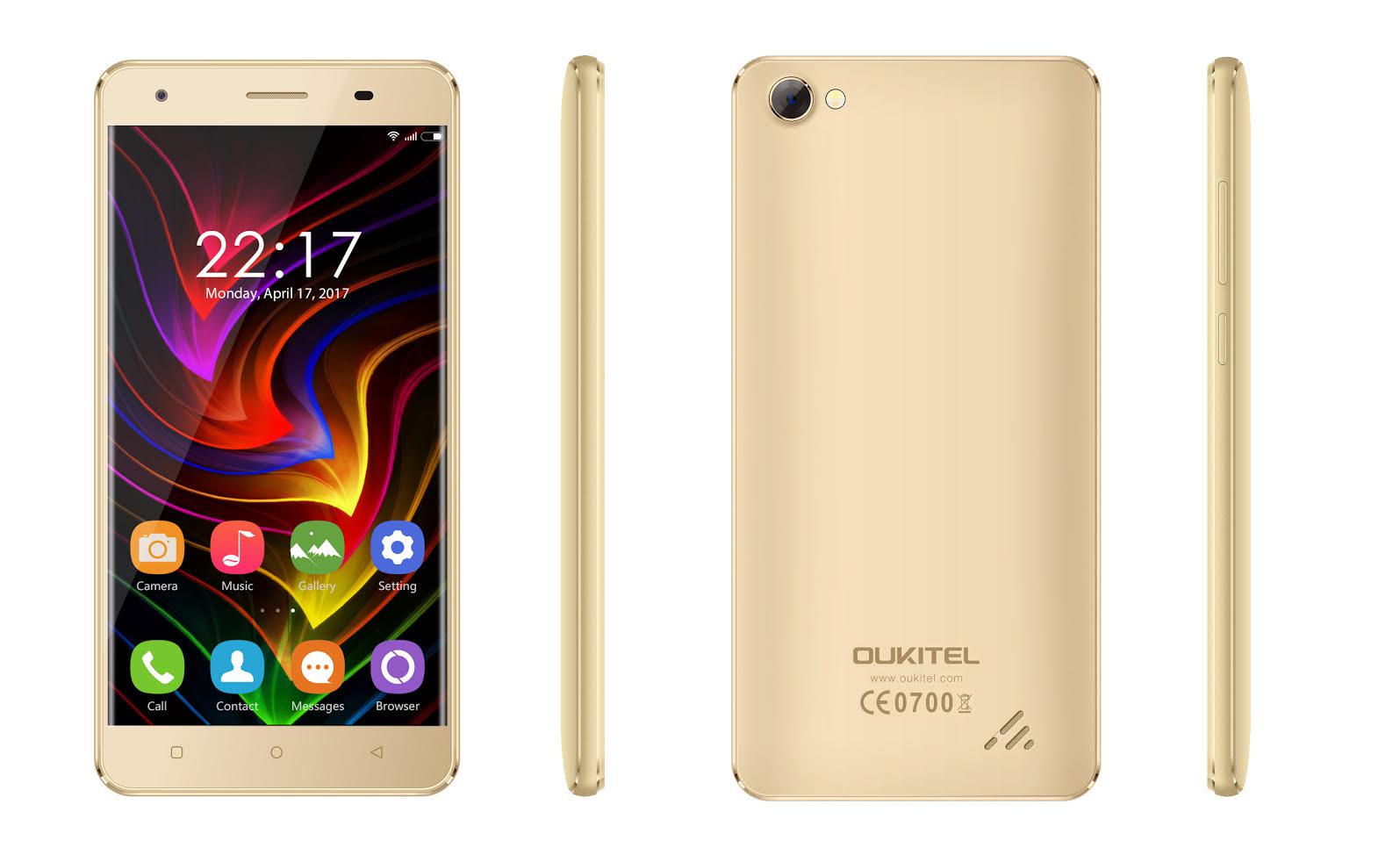 OUKITEL C5 design and display
OUKITEL C5 features 5-inch HD display with 720×1280 resolution and 2.5D curved edge. The screen also gets more than 3 times toughening processes to be specially toughened, resulting in a super strong smartphone. The back cover adopts poly-carbonated material with no pattern and is comfortable and concrete. Inside the battery cover lays a 2000mAh removable battery and 3 card slots for 2 micro SIM card and 1 TF card. The frame adopts aluminum metal alloy which is more likely seen on premium flagship phones than on affordable devices.
OUKITEL C5 OS and specs
Based on Android Nougat OS, OUKITEL C5 gets the basic features of Android 7.0 out of the factory – quicker settings, easier navigations etc. For the hardware, OUKITEL C5 features a 3G chipset by MediaTek – MT6580 quad-core 1.3GHz processor. An 8.0MP primary camera (interpolation ) and a 5.0MP front-facing camera (interpolation) are located on the back and front of the device for nice shooting experience. 2GB RAM plus 16GB ROM together with the optimized Android 7.0 Nougat OS enables you to run multi-tasks and games smoothly and effectively.
OUKITEL C5 availability and price
Available in 3 colors, white, black and gold, OUKITEL C5 will start presale next Tuesday, which is April 25th. With the retail price of $64.99, OUKITEL will co-operate with some stores to offer the flash sale price of $49.99. Authorized stores will be displayed on OUKITEL official website.