Just like the budget smartphone market, the budget smartwatch market is slowly picking up pace to meet the demand of budget buyers. Affordable smartwatches are perfect for those who need a start with such gadgets, or those who do not want to pay a bomb for a wearable device. Watches like NO.1 D2 and Huawei Honor Zero are quickly becoming popular due to their low prices and great features. Budding smartphone maker OUKITEL wants to try out its hands in the smartwatch segment too, which is why it has introduced the OUKITEL A29 smartwatch.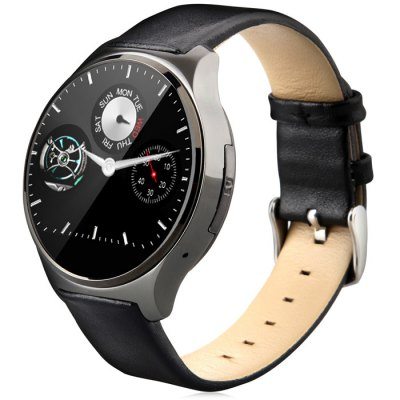 The OUKITEL A29 is a smart-looking device and fits perfectly as an expensive wristwatch. The 1.22-inch circular display made out of durable sapphire glass looks classic. The leather straps ensure comfort while wearing, and the users can choose between Gold, Black, and Silver variants of the A29. The smartwatch is IP53 certified, which is why it is dust-proof, water-proof, shock-proof, rain-proof, sweat-proof, etc. It gets fitness features like pedometer, sedentary reminder, and heart-rate monitor.
The OUKITEL A29 can act as a remote shutter button for your smartphone's camera, thus allowing for great shots and selfies. You can even control Google Now and iPhone's Siri right from the smartwatch itself. Also, the A29 has a lost function, which makes the smartwatch sound off loudly when the smartphone goes out of range; you can also locate your smartphone with just a tap on the watch. The smartwatch can play music too.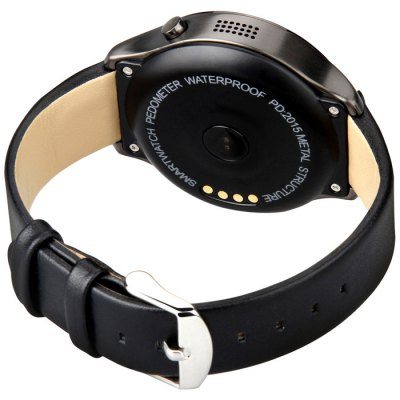 But what's really awesome is that you can insert a micro SIM card in the OUKITEL A29 so that it works as a standalone phone. Yes, you don't even need a separate smartphone, and you can talk to your loved ones straight from the watch. It works with GSM850/900/1800/1900MHz bands. In case the A29 has really impressed you, you can pre-order it from GearBest for $69.99. And if you want an additional $7 off, you can use the coupon code OTA29, which will get you the A29 for just $62.99! Shipping starts 25th November.