Well, Hollywood is a fancy place where fancy people join hands, sometimes as meaningful collaborations, sometimes as friends, and sometimes as rumored "couples". Since the time Nina Dobrev left the Vampire Diaries umbrella, she has done pretty well in her career so far, with Xander Cage getting an amazing response, the actress has enjoyed a mighty share of fame. And since Hollywood is a small place, cross connections or cross networking happens, and that is how the upcoming star Nina Dobrev and already a star, Orlando Bloom got into a familiar and an official connection.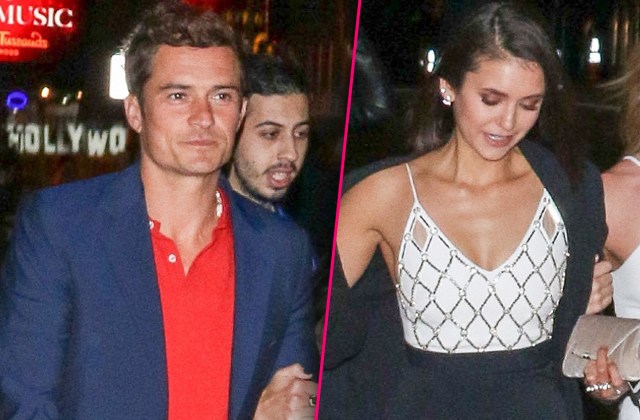 Many magazines, lately have been reporting that both the actors are rumored to be dating as in a recent event they both were spotted getting extra cozy which further led to assumptions. But Gossip Cop, through their affirmed network have rubbished the rumors and have claimed that both the actors are NOT dating at all. The magazine alleges that the Vampire Diaries star and Bloom happen to share the same manager, i.e. Aleen Keshishian who is also the manager of Selena Gomez.
It turned out that both the actors are pals and were present to meet Aleen Keshishian. There is no kind of love assertions in between the actors and things are very much professional. Well, this is a hope fall for plenty of fans sitting across borders as both the actors are very much single now.
Nina Dobrev came out of a strong relationship with now-married, Ian Somerhalder and Bloom, on the other hand, has recently broken up with Katy Perry. Stay tuned with us for more updates as we shall be updating this space soon. Keep up!