"The Originals" Season 4 Episode 11 spoilers focus on the lethal plan of The Hollow to kill Hayley. It is quite possible that Hayley may die due to this plan. Also, Kol is facing a family drama as his siblings are against him. It will be interesting to watch how he manages to get over this situation and also make those near to him aware of the potential danger they are facing as a family.
Over the years the family of Mikaelson has experienced a wide range of drama. In the upcoming "The Originals" Season 4 Episode 11 titled, "A Spirit Here That Can't Be Broken" is going to be troubling for Hayley as well as Kol right from the beginning, reports Cartermatt.
'The Originals' Season 4 Episode 11 Preview
The synopsis for the upcoming episode reveals that The Hollow will be using a magical totem to empower herself. When Freya (Riley Voelkel) comes to know of this situation, she asks Klaus (Joseph Morgan) and Rebekah (guest star Claire Holt) to locate The Hollow and destroy her.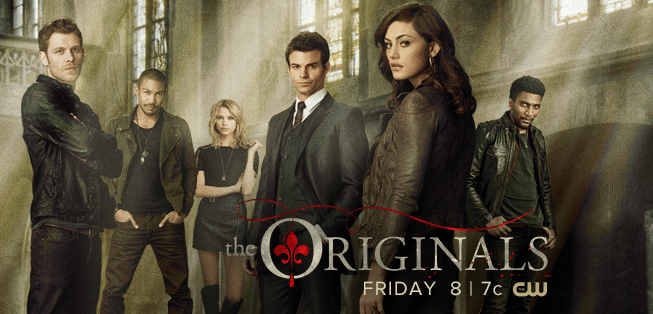 Also due to The Hollow's plans, Kol (Nathaniel Buzolic) is facing opposition from his siblings. Elsewhere, the upcoming "The Originals" Season 4 Episode 11 will also focus on the growing tension between Rebekah and Marcel (Charles Michael Davis) as they run in unexpectedly.
Eventually, the plan of The Hollow will leave no alternative for Hayley (Phoebe Tonkin) but to fight and save her.
Will Hayley Last Till The End of 'The Originals' Season 4 Finale?
The upcoming episode is one of the three parts of the finale of Season 4. According to Inquisitr, viewers are wondering whether Hayley will be able to survive till the end of this season.  Also, viewers are a bit worried about Elijah Mikaelson's (Daniel Gillies) fate.
Although he is dead, fans believe that it may not be a permanent death and he might return in one of these last finale episodes of "The Originals" Season 4.
Attention:
Governments and ISPs around the World monitors their users' online activities. Reclaim your freedom with
ExpressVPN
and browse the internet with confidence.
Also Check: Best Torrent Sites