Orange the anime series was definitely one of the best ones out there. The final episode of the series was aired a few days ago, which definitely made a lot of fans emotional. The final episode featured a perfect ending as Kakeru was happy and his future got stable. All of the main characters were finally satisfied as they managed to save Kakeru and his life. The episode without any doubt, brought tears of joy in the eyes of fans.
The final episode did made a lot of fans happy, but at the same time, it made them sad because they won't be able to enjoy another episode of the series. However, to cheer them up, Ichigo Takano announced an anime movie for the series, Orange Future.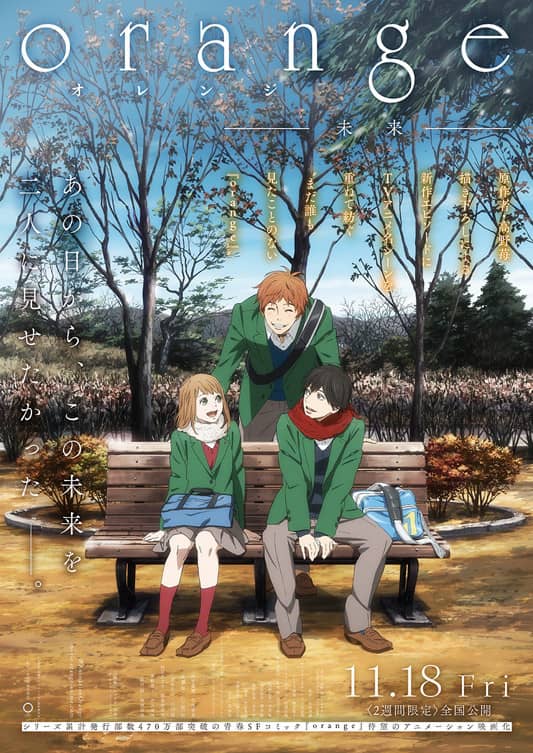 Orange Future Anime Movie Plot
We currently don't know exactly what the story of Orange Future will be. But several reports claim that the plot will revolve around Suwa's life and how he feels. Rumors state that in the movie, he will find a way for Kakeru and Naho to be together forever. He claims that he always wanted to show these two their future. "From that day, I always wanted to show these two this future"
Orange Future's story will be full of pain as it will show how much Suwa loves Naho. But he won't be able to tell her that as he will have to bear the pain so his two friends can be together again. So fans can definitely expect to see some of the best scenes from the anime series in the movie.
"The newly written episode is actually something I thought up for the final episode when I wrote the episode 1 but since I wanted to write the story from Suwa's view, I wasn't able to use it for the final episode." – Takano Ichigo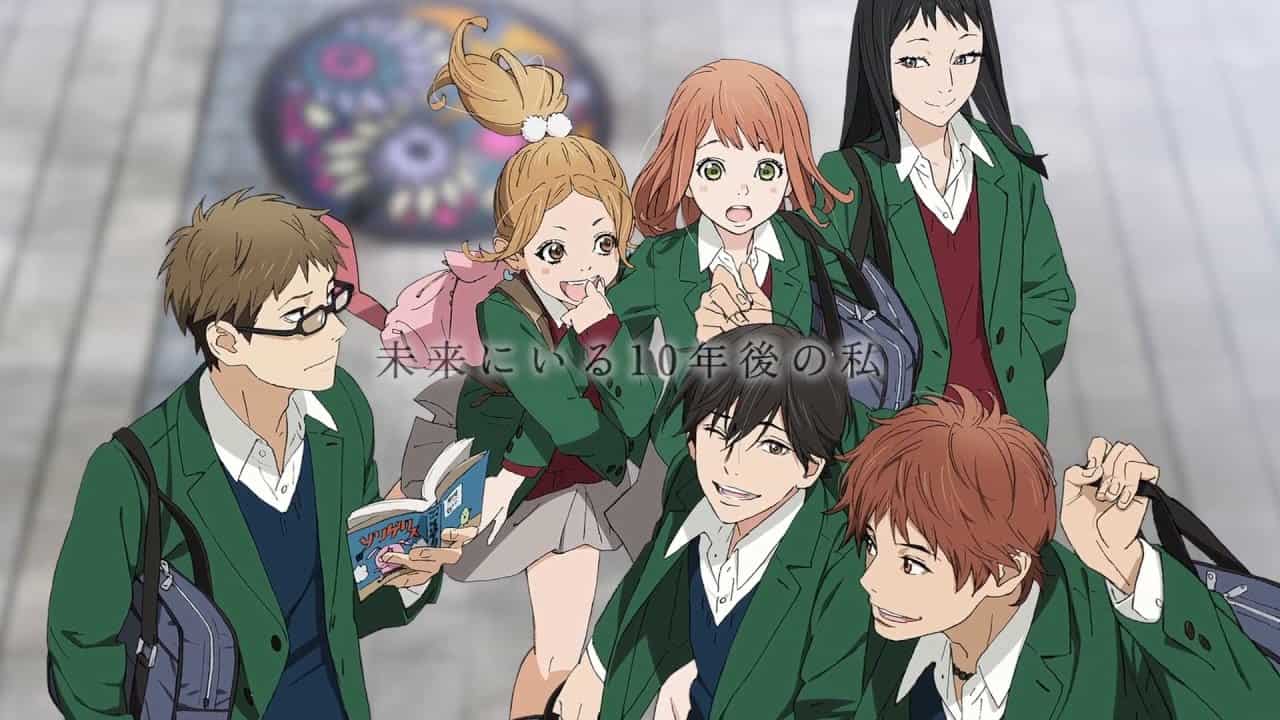 Orange Future Anime Movie Cast
We all know Hiroshi Hamasaki has never disappointed us when it comes to choosing the right people to voice the characters. In Orange Future anime movie, Naho Takamiya will be voiced by Kana Hanazawa, Kakeru Naruse will be voiced by Seiichirou Yamashita, Hiroto Suwa will be voiced by Makoto Furukawa, Azusa Murasaka will be voiced by Natsumi Takamori, Takako Chino will be voiced by Rika Kinugawa and Saku Hagita will be voiced by Kazuyuki Okitsu. All of these voice actors are well-known for many of their notable works.
Orange Future anime movie is directed by the well-known Hiroshi Hamasak, who is known as the director of Terra Formars, Iron Man: Rise of Technovore, Steins;Gate: Fuka Ryōiki no Déjà vu and Highlander: The Search for Vengeance. So fans can expect a lot from Orange Future as Hamasak has never disappointed his fans.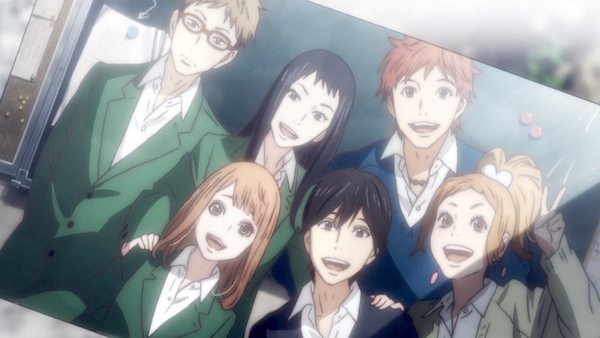 Orange Future Anime Movie Release Date
Orange Future will be released on November 18, 2016 in Japan and will be played in the theaters of its region for two whole weeks. The movie will be 1 hour-long and will feature a story which will blow the minds of fans away.
Let us know if you're excited for Orange Future anime movie or not in the comments below.