Opera has started rolling out a brand new update for their Opera Mini browser on Android. The list of new features are awesome and will be music to the ears of all the users. The most exciting feature is called Video Boost which aims at reducing mobile data and buffer times. Opera also claims it is the first company to integrate this feature into a web browser. The version that you need to get for making use of these features is Opera Mini 15. Apart from Video Boost, there are a lot of other features which will be dealt with in this article.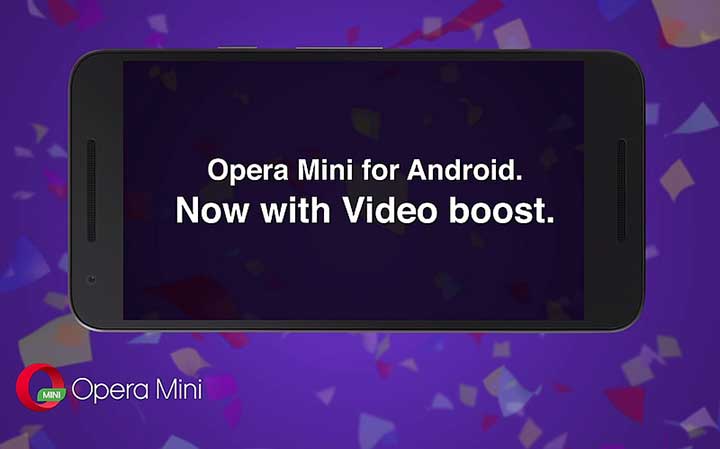 So how do you enable the Video Boost feature? It is pretty simple. Just click on the 'Savings Summary' from the Setting menu of Opera Mini 15. There, you can see an option named Video Boost. Click on it to enable the feature. What the feature essentially does is that it cuts down the size of video data, which will decrease mobile data usage as well as buffering delays. This feature has been released to ensure a smoother video viewing experience while using mobile data.
One more awesome feature that is included in the update is the ability to save media to the SD card. This feature is applicable to devices running Android 4.4.4 and higher. Opera Mini 15 also has a feature to resize images before uploading them. This is great for uploading pictures that are larger in size. The feature will re-scale and re-size the image so that the upload success rate is higher. If you want the latest update of Opera Mini, get it from the Play Store right away.