We all use smartphones nowadays, and Android devices use up data for almost everything you do on the device. May it be downloading music or watching videos on YouTube or something as simple as updating apps, everything demands data. All these things blow up your data pack quickly. But if you download Opera Max APK and install it on your phone, you can save half of your data.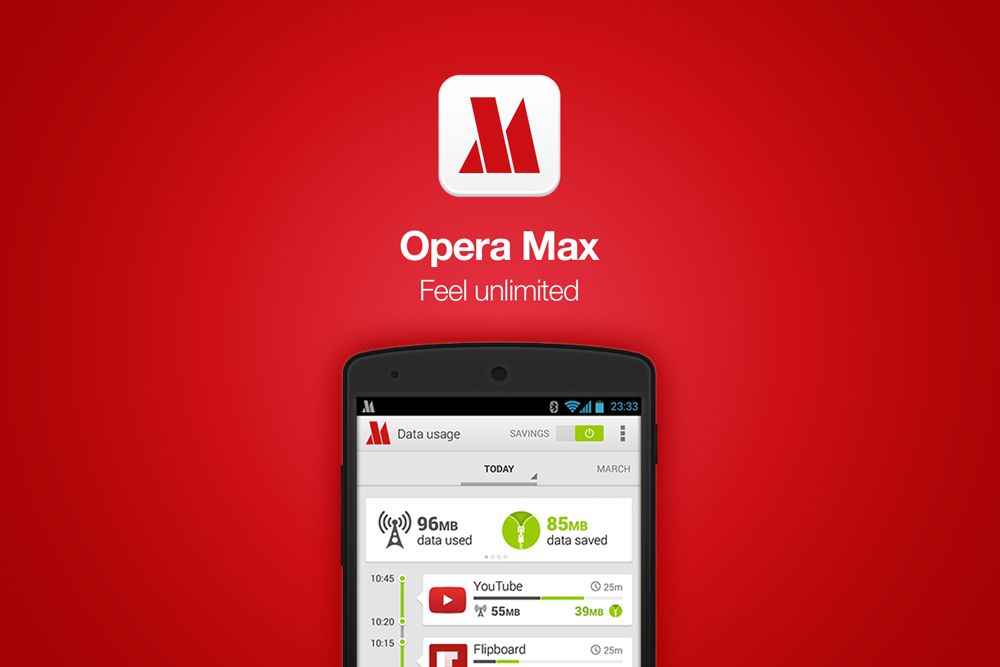 With Opera Max, you can boost your mobile data as well as WiFi connection and keep yourself secure on WiFi networks. The app blocks and restricts apps that are hungry for your data. It compresses the content that reaches your device and then sends to your phone, thus saving lots of precious MBs. Apart from that, Opera Max lets you know which app is using how much data.
Opera Max has been updated to version 2.0.101 and is now available to download for Android devices. The latest Opera Max APK download file comes with build number 200010100 and weighs 8.99 MB. The app works on all Android 4.0 devices. You can download Opera Max 2.0.101 APK file from Uptodown.com.