After an eventful journey for around one year, Cyanogen and OnePlus have parted their own ways. The result of separation has led to creation of OxygenOS by OnePlus. This broken relationship amongst the two companies has left Indian OnePlus customers in the soup. A pleasant surprise is received by OnePlus One users when they got the Cyanogen 12 OS update.
Vikas Agarwal, Manager of OnePlus India officially stated:
[quote_box_center]OnePlus remains vindicated of the recent trials and tribulations that have surrounded the company due to legal tussle with Micromax over exclusivity on CyanogenOS. We are happy to confirm that all 'OnePlus One' users in India will continue to receive OTA updates from Cyanogen in-line with our users in markets around of the world.[/quote_box_center]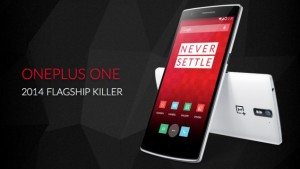 Micromax had filed a complaint five months ago, wherein a ban was imposed on OnePlus for importing CyanogenMod phones in India. Within few weeks dispute was resolved and ban was lifted.
Even after the resolution, there was confusion regarding the exclusivity on Cyanogen OS by Micromax. Indian customers now have choice of either to receive OTA updates and remain on Cyanogen or switch to new Oxygen OS.
Now we can safely assume that the Oxygen OS will power the OnePlus Two.