The Cyanogen OS 13.0 (COS 13) with build version ZNH0EAS26M is now rolling out to the OnePlus One and it bumps the Android version of the phone to Android 6.0.1 Marshmallow. As usual, this is a gradual roll-out, which means not everyone would be able to get their hands on the update at the moment.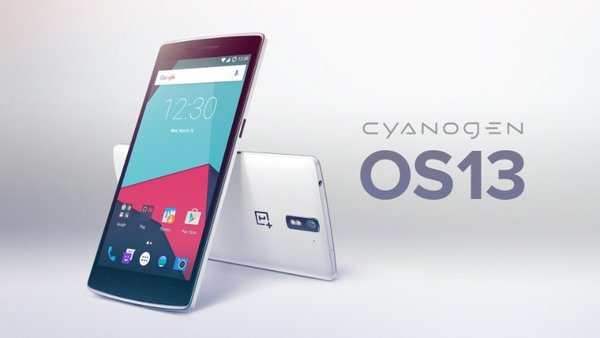 Cyanogen OS 13.0 is built on top of Android 6.0 Marshmallow. Marshmallow offers a number of useful features that Cyanogen leverages.
Special Feature of Cyanogen 13.0 based on Android Marshmallow
Doze mode which increases your battery life by putting your device into hibernation mode when the device is not in use.
Permissions control + Privacy Guard.
App Standby:- App Standby determines which apps have not been used recently on your device and then puts them into sleep mode so that these apps no longer consume precious battery.
An existing popular feature of Cyanogen OS is Quick Settings tiles management, which has been added to Marshmallow in this update. This allows you to customize layout and options directly via the Quick Settings panel, using configuration items such as 'enlarge first row' and 'show weather' which are now present on Quick Settings panel while in edit mode, and live reordering of tiles.
There is now a new option to launch the camera. Just press the power button twice for the camera.
To trigger the hidden Demo Mode settings menu, tap Build Date under About Phone three times.
Theme Engine now supports Live lockscreens. Cyanogen OS 13 has two in-built live lockscreens.
You can find more on OnePlus forum about the new update here. Among these, you will also notice an emphasis on performance improvements that make the experience even smoother than before."We are looking forward to bringing Cyanogen OS 13.0 to users around the world beginning with the OnePlus One" Cyanogen team said on the blog.