OnePlus, the Chinese manufacturer who has so far launched three flagship killers beginning with OnePlus One, has gained innumerable fans worldwide. If OnePlus One set the standard for a flagship phone with an extremely competitive price, OnePlus 2 took it to the next level. This year, the company unveiled and launched OnePlus 3 – one of the first smartphones in the world to come with 6GB RAM. OnePlus 3 gave serious competition (and continues to do so) to high-end premium devices from Samsung, Asus, and Xiaomi.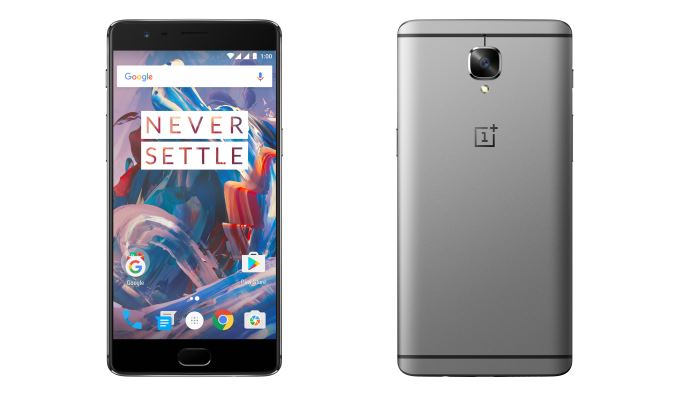 And now, OnePlus fans have something to be really excited about. OnePlus 4 spec rumors are already doing rounds on the internet. News from insider sources who claim to be familiar with OnePlus 4 specs hints at the new flagship device coming with a Qualcomm Snapdragon 830 chipset running at an amazing 3.0GHz and sporting an Adreno 620 GPU. And the RAM? Well, you guessed it right – no less than 8GB. Remember those days when desktops used to boast about 8GB RAM? Not anymore! The OnePlus 4 is also touted to have 32GB internal storage, expandable to 256GB with microSD.
When it comes to headphones, unlike Apple, it looks like OnePlus wants to ask people first before they do anything drastic. Carl Pei, co-founder of OnePlus, started a poll on Twitter asking users if his company should follow the iPhone 7 and ditch the headphone jack. Fans promptly replied with a resounding "No". That should make it very clear that the upcoming OnePlus 4 will come with a headphone jack.
And no prizes for guessing the software version. The OnePlus 4 should come with Android 7.0 Nougat by default. As always, fingerprint sensor will be present to enhance user security. OnePlus 4 will likely be fueled by a massive 4000mAh battery enough to last for one-and-half days of usage. Quick charging will also be part of the new flagship device.
Having said that, we should, however, mention that these are, for now, just rumors. OnePlus hasn't announced anything officially. But it looks like the rumored specs do make a lot of sense, since anything less than this would just be a minor improvement over the existing OnePlus 3 and not good enough for another "flagship killer". If nothing else, these rumors have done one thing for sure – setting expectations high for the new OnePlus device.
Carl Pei, we hope you are listening!