Waiting for the OnePlus 3T 128 GB variant? We have some great news for you. The smartphone is now available for Pre-order from the company's official portal. However, customers are deprived of the color options, as only the Gunmetal color variant is available for the time being.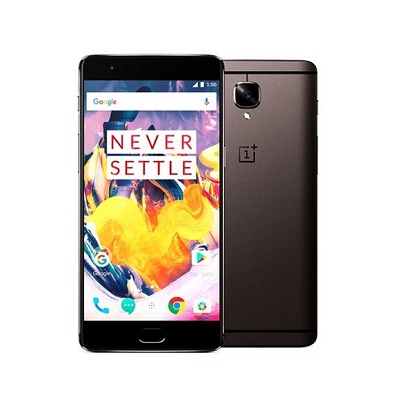 The same model has been Out of Stock for a while and many users had been waiting long for it. Luckily, the Chinese OEM has finally thought about them and made it available for pre-order. But in case, you want the 128 GB variant in Soft Gold color, you might have to wait a bit longer.
According to the website, OnePlus will take 10 days to ship the device, so the customers need to be patient upon purchase. As for the other variants, this condition doesn't apply.
OnePlus 3T 128 GB Soft Gold?
As of now, no information is available on the Soft Gold color variant. OnePlus hasn't revealed any specific date for its availability, but we assume the Chinese OEM might stock it up in coming months. The same is available in 64 GB model, though.
The reason OnePlus 3T 128 GB is a big attraction among consumers is the pricing. It cost just $40 extra to the end buyer for doubling the storage. OnePlus has already put a great product and the extra storage is an added bonus.
For those who don't know, OnePlus 3T is an upgraded model of the OnePlus 3. It features Qualcomm Snapdragon 821 Chipset with 6 Gigs of RAM. The handset features 5.5-Inch Full HD AMOLED panel wrapped around an aluminum casing. Camera department of OnePlus 3T comprises of two 16 MP units on rear and front. The battery too has received an upgrade from 3300 mAh to 3400 mAh. Overall, it's a great product regardless of the competitive price.
OnePlus 3T 128GB Pre-order
OnePlus 3T with 128GB storage is now available at OnePlus's official online store. You can pre-order the Gunmetal variant for $479.