OnePlus employed a new charging technology (Dash Charge) in its latest flagship device OnePlus 3. Is it the next big thing in charging technology?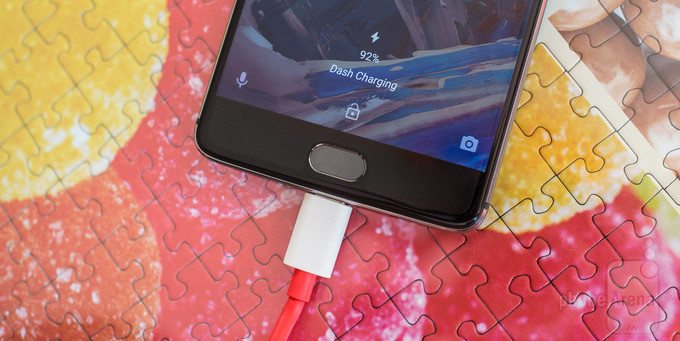 The OnePlus 3 is OnePlus' ticket to redemption after losing its face in the phone business. The flagship is more than satisfactory in all aspects as it has features that match devices of its price in the market. One of the few things that make the OnePlus 3 stand out is the new dedicated charging technology. OnePlus is calling it as Dash Charge.
Dash Charge, which promises 60% charge in 30 minutes, is based on the popular VOOC technology by OPPO. Most people will quickly dismiss the unrealistic charging speed as a marketing strategy. But what if it is true? Has OnePlus finally addressed an area that most manufacturers choose to ignore? Read on to find out how Dash Charge is different from your current charging system.
Dash Charge, like other current charging technologies, supplies a huge amount of current to the battery instead of increasing pressure. The results are stable charging and constant charging speeds. You may have noticed that engaging your phone in high-intensity operations such as gaming and browsing reduces charging rates. Dash Charge performs optimally all through.
Your current smartphone charges by supplying a large amount of current to the battery. Dash Charge, on the other hand, supplies current to multiple separate units of the battery and charges them simultaneously at a constant speed. It results in faster charging compared to current charging technologies such as Qualcomm's Quick Charge 3.0.
Charging involves electric current, and transmission of electrical current produces heat. Standard charging technologies dissipate the heat generated during charging to the phone itself. The heat causes performance issues such as rendering difficulties and reduces performance during gaming. Dash Charge assigns heat dispersion functions to the Dash Charge Adapter. Therefore, very little heat will reach the device.
Fast charging, no overheating and optimal charging during gaming, the OnePlus 3 is the ultimate budget flagship smartphone of 2016. It is unclear whether other manufacturers will implement this dedicated charging technologies in their future productions or Dash Charge is exclusively a thing for OnePlus. Either way, Dash Charge is a great innovation.