With the release of OnePlus 3T, OnePlus decided to end OnePlus 3's sale cycle. Although the OnePlus 3 can't be found on the official OnePlus store anymore, it will, along with OnePlus 3T, get the official Android 7.0 Nougat update during December.
Instead of shipping OnePlus 3T with Android Nougat,the phone comes with Android Marshmallow. Owners (current and future) shouldn't worry about the new device not running Nougat out-of-the-box. The company stated that both OnePlus 3 and OnePlus 3T are planned for Nougat update, which should land during December.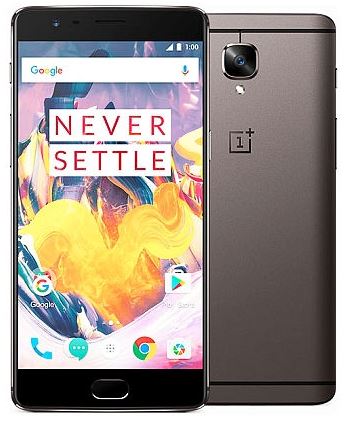 Before the final build gets released, all owners of OnePlus 3 can check out and test Android Nougat firmware beta build; unfortunately, OnePlus 3T won't receive beta firmware version, but it will be upgraded to Android Nougat along with its older sibling. So, OnePlus 3 owners shouldn't be worried about the model getting abandoned, update-wise; OnePlus looks at two devices as "two versions of the same phone," meaning that both models will receive the latest Android version, and they'll both get it at the same time, which is great.
This shouldn't be surprising, since the OnePlus 3T brings better chipset (snapdragon 821), a 16 selfie snapper (the original has an 8 MP selfie camera), a larger, 3,400 mAh battery (older model has a 3,000 mAh battery) and 128 GB internal storage option (you can pick the 64 GB one as well). All other specs (including dimensions) are exactly the same.
The OnePlus 3T launched a couple of days ago for the price of $439 (64 GB) and $479 (128 GB). In the UK, the phone can be found for £417.99 ($522 / €487) and £456 ($570 / €532). Also, if you're living in the UK, you can get the new OnePlus model via the O2 carrier for £399 ($499 /€465) or £439 ($549 / €511).