OnePlus proved to be very strict on keeping its upcoming 2nd Gen smartphone behind the curtains. So far we know only two things which the company has announced publicly – Snapdragon 810 chipset and USB type-C port.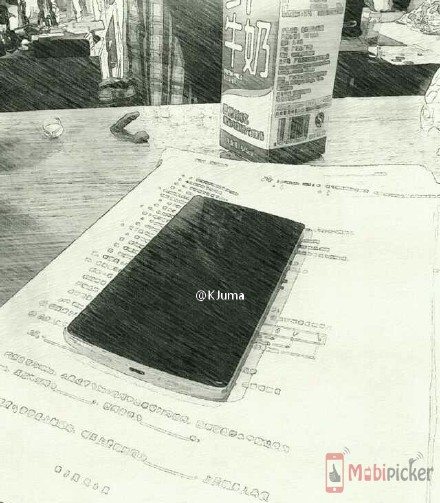 Today a microblogging user @KJuma has exposed a spy sketch and few parameters of the OnePlus 2. According to KJuma, the phone will feature almost similar appearance to its predecessor including arrangement of parts, but the speaker holes has been doubled this time. Also, the phone will feature a metal frame with a thickness of 5 or 6mm. He don't know the exact size of display but visually it seems between 5.5 inches and 5.7 inches.
We will see the actual specifications on July 27th, when the firm will remove the curtains from OnePlus 2. Till then digest the news with a big dose of salt.