One of the major characteristics that the smartphone maker OnePlus is famous for is its after-sales support. It is a well-known fact that the company regularly sends out OTA updates to its phones in order to fix bugs and improve overall performance. And keeping up with that habit, OnePlus has now started the incremental roll out for the OxygenOS 2.1.2 OTA update to the OnePlus 2. As this is an incremental release, it might take some time for the update to reach all the OnePlus 2 smartphones. So if you own an OP2 and haven't received a notification yet, you will have to wait for it.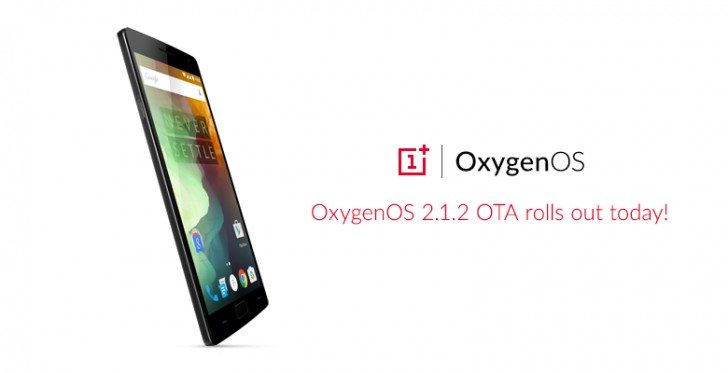 Talking about the OxygenOS 2.1.2 update, it brings quite a few fixes and additions. The preview in Camera now gets an improved UX, while app install and launch gets performance improvements. The update also brings support for Russian & Turkish languages, individual icon customization, and Lock screen wallpaper. Apart from that, some security patches are included in the update too.
The OxygenOS 2.1.2 will also fix some System Update bugs on the OnePlus 2. Support for RAW format via 3rd party camera apps has now been fixed. The company has also mentioned that if you are an FV-5 camera user. The app will be updated to version 2.79.5 and will come after a few days of updating to the OxygenOS 2.1.2.