OnePlus never settles for anything less when it comes to all the hype it has been getting. On a Ask Me Anything (AMA) Sessions on Reddit today, a few new details about the OnePlus 2 have been revealed by the Chinese Smartphone manufacturer.
A picture as seen below got posted and you may notice it obviously looks like a OnePlus One but inside it is OnePlus 2, if you look closely the phone has smaller dimensions than its predecessor.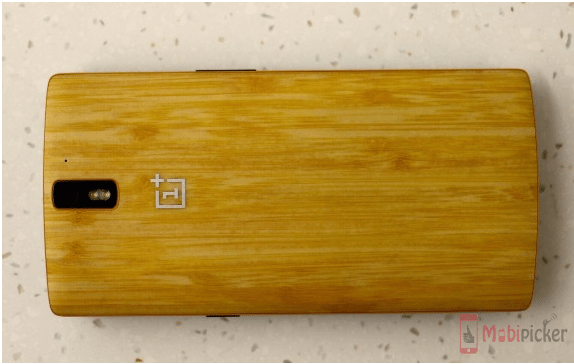 The company confirmed that OnePlus 2 is getting a bigger battery of 3,300mAh cell which is almost about 10 % increase from OnePlus One's 3,100mAh.
Development team has focused extensively on the handset's camera by making it a high priority. However, a heart rate sensor on the OnePlus 2 fails to feature. Fingerprint recognition is not present on the touch-screen which many of us would have expected. However, OnePlus 2 designers went the Apple & Samsung way by giving it a physical sensor on the device.
The company would be floating this device through their generic invite to buy system, but the company's reps said that the system has been heavily tweaked as they intend to prioritize the "early supporters".
The company feels majestic about their upcoming flagship's looks, design and build quality.
OnePlus 2 plans to release in three versions and they would be called A2001, A2003 & A2005. Two out of the three are said to be sold in the international market and latter will be sold in China only. The two international models will be sold in North America and Europe – Asia, network band support would be one of the differentiators among the two.
The Europe/Asia model will support GSM 850, 900, 1800, and 1900MHz, WCDMA bands 1/2/5/8, and FDD-LTE bands 1/3/5/7/8/20. The North American model will work on GSM 850, 900, 1800, and 1900MHz, WCDMA bands 1/2/4/5/8, and FDD-LTE bands 1/2/4/5/7/8/12/17.
The greatly hyped unveiling event is going to take place in virtual reality, viewers would able to see the announcement via VR headset (through a special Android app) and for those who don't possess an Android device can watch the recorded version on YouTube.
We close with a good news for our readers here, the last year's flagship will be on sale for a $249 price tag even after the newer model OnePlus 2 is launched in the market place.