The release date of 'One Punch Man' Season 2 is still not announced but new reports suggest that the extremely overpowered superhero, Saitama will be defeated for the first time in his life in the upcoming season. A few reports also suggest that everyone's much-loved superhero will be forced to bite the dust by one antagonist named Garou.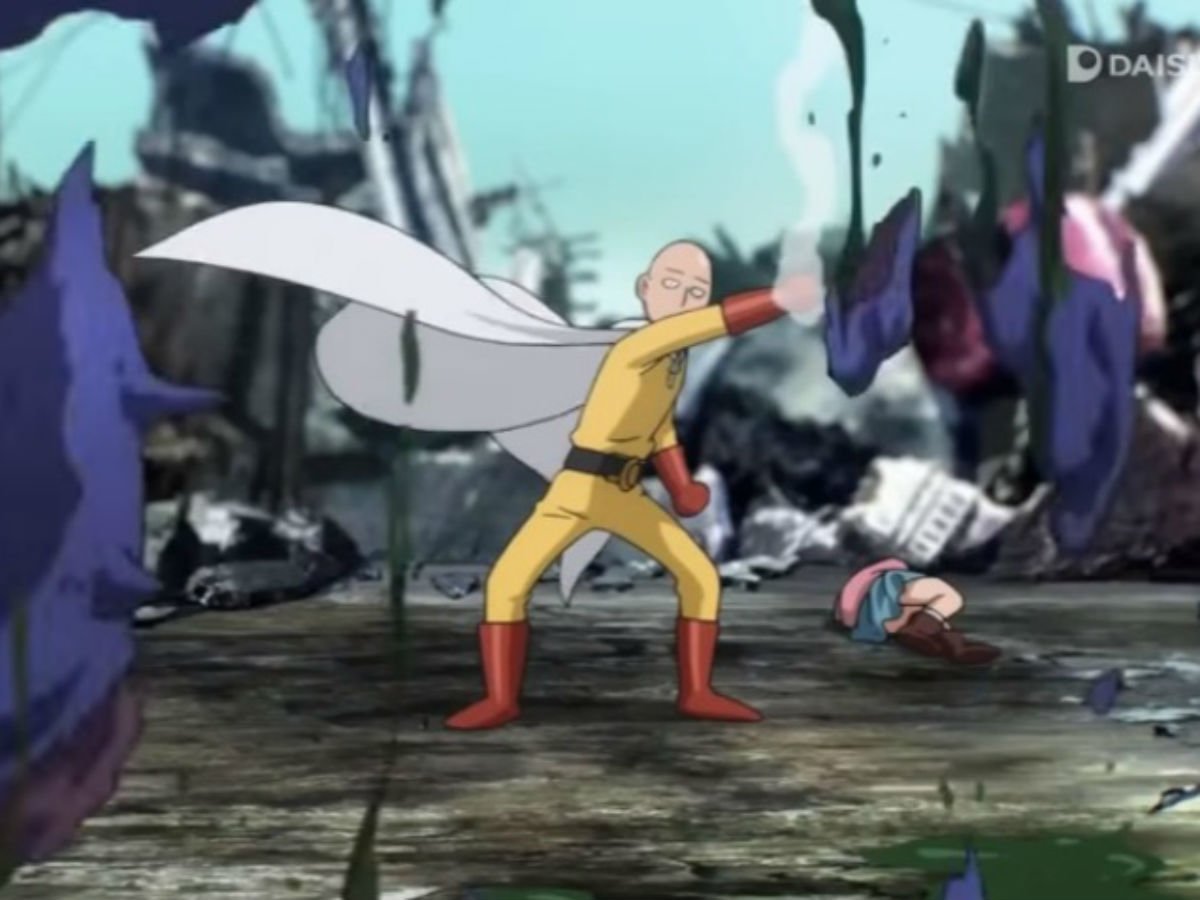 Apart from Garou, one more antagonist in 'One Punch Man' Season 2 named Sonic will be the one to finally bring down the invincible Saitama. But his first ever defeat will reportedly be in the hand of Garou, as reported by Geek.com.
The recent issue of 'One Punch Man' manga version featured showing Sonic throwing knives at the photo of Saitama. It is believed that the upcoming season of the Japanese superhero parody webcomic will have the same twist in the anime series.
On the other hand, 'One Punch Man' Season 2, as explained by the recent issue of the series, will show whosoever eats the Monster Cell will become a monster. The series might also show how Sonic will become more powerful than Saitama. Two close members of Sonic brought the Monster Cell for him so that he could eat and become a powerful monster and then defeat Saitama in the much-awaited season. He grilled the Monster Cell, seasoned it with wine, made it very delicious and ate with a veg recipe.
The latest chapter of 'One Punch Man' manga also shows the history of Sonic. We have come to know that Sonic has seen training in a forest. It is said that the gray character, Sonic is neither a villain nor a hero. But his aim in life is to combat and beat Saitama.
Stay connected with us to know more about the anime series including its spoilers, release date and other details.