Highly popular One Piece Film Gold is all set to be released across the theaters in the United States and Canada. The film has been licensed by Funimation Films and will be released from January 10 to January 17. One Piece Film Gold premiered in Japan on July 23rd and went on to gross $48.8 million.
The story of the film is set in Gran Tesoro, which acts as a sanctuary for people from different walks of life, ranging from millionaires to pirates. It follows highly ambitious king of the city, Gild Tesoro and his interaction with the Straw Hat Pirates, led by Monkey D. Luffy. The film forms a part of the One Piece Film series which started with One Piece: The Movie released in 2000. The latest film is the 13th installment of the series.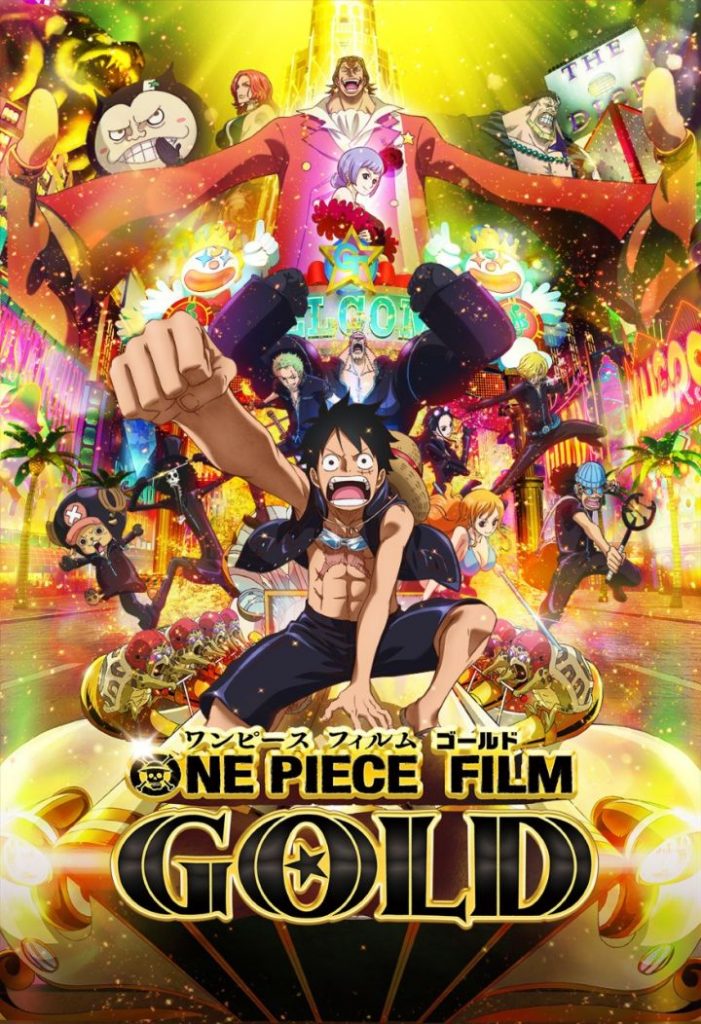 The film is based on eponymous manga series, which was created and illustrated by Eiichiro Oda. The film features Straw Hat crew in new costumes. These costumes have been designed by Oda, who also drew the preliminary drafts for the new characters.
Hiroaki Miyamoto directed the film while Tsutomu Kuroiwa of Black Butler fame wrote the script of the movie. Masayuki Sato designed the animation characters as well as acted as chief animation director.
The original manga was serialized in 1997 in Weekly Shonen Jump magazine. It has since been adapted into an anime series and original video animations. It also spawned five television specials developed by Toei. According to the official website of Oda, the manga holds the Guinness World Record for "the most copies published for the same comic book series by a single author." It is also considered to be one of the bestselling manga series in the history, having printed 380 million copies printed worldwide.