One Piece episode 782 was released a few days ago, meaning that fans are now eagerly waiting for the next episode to arrive. The previous few episodes of the series featured a filler arc which focused on how Luffy and his team manage to steal some food from a marine base, and what challenges they face while doing it. However, the next episode is going to an interesting one as a new arc will begin in it.
One Piece Episode 783 To Feature A New Story Arc 
The next episode of One Piece is going to give a start to a new story arc of the series. Starting from One Piece episode 783, the Whole Cake Island arc will begin. The arc is the second arc in the Yonko Saga, and is the twenty-ninth story arc of One Piece. In the said arc, Luffy and his team will save Sanji from the hands of Big Mom. Sanji is currently arranged to marry the daughter of Big Mom, Lady Pudding, but Luffy wants to save him from that. The upcoming episodes of the series will focus on what challenges the Sanji Retrieval Team will face while saving the cook of the Straw Hat Pirates.
Sanji Falls In Love With Lady Pudding In One Piece Episode 783
On the other hand, even though he is in a really difficult situation, Sanji will fall in love with Lady Pudding. Upon seeing her picture, the latter will fall madly in love with the daughter of Big Mom. This will kind of become a problem for Luffy as Sanji might change his mind about going back as his biggest weakness is love. Along with this, the studio behind the series also released some new visuals of the Whole Cake Island arc which gave us an idea about what to expect from the upcoming arc.
Whole Cake Island New Visual Released For Anime Version 
The visual released showcases an angered Sanji about to kick Luffy with all of his might. This kind of suggests that Sanji and his captain are going to go against each other at some point in the coming arc. Whatever the case is, fans will finally get to see Luffy going against a Yonko in the coming episodes.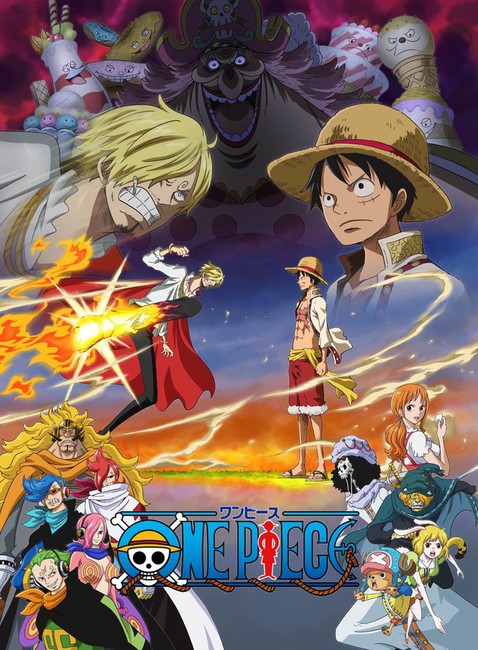 Fans Have Started To Lose Interest In One Piece Manga Series 
Along with this, a survey which was conducted recently revealed that many fans have started to lose their interest in the manga version of the series. According to them, the story of the series is only dragging along, and no major stuff is being showcased.
One Piece Episode 783 Release Date 
Attention:
Governments and ISPs around the World monitors their users' online activities. Reclaim your freedom with
ExpressVPN
and browse the internet with confidence.
One Piece episode 783 will be aired tomorrow, on April 9, 2017. Let us know if you're excited for it or not in the comments below.