"One Piece Chapter 869 spoilers suggest that there will be a big damage to Capone Bege and his gang as Big Mom awakens finally. The last chapter revealed how the assassination plot to kill Yonko did not go well. The upcoming chapter will reveal how Big Mom bounces back and the way she manages to hurt Bege.
Will the Straw Hat Pirates and their allies survive Big Mom's attack? Check out in detail!
'One Piece' Chapter 868 Recap        
The last chapter titled, "KX Launcher" did not go well in which the Luffy and Capone Bege's gang failed to destroy Big Mom with their launcher even when she was in a vulnerable state.  The whole thing took Luffy and his team by surprise and they did not know where to go. At that time, Capone Bege took the form of the Big Father which looks like a huge castle or fortress, reports The Christian Post.
So now Big Mom is very much alive and the alliance has taken refuge in the fortress of Big Father aka Capone Bege. However, two pirates, Carrot and Nami are trapped by the attack from the Pirates of the Big Mom.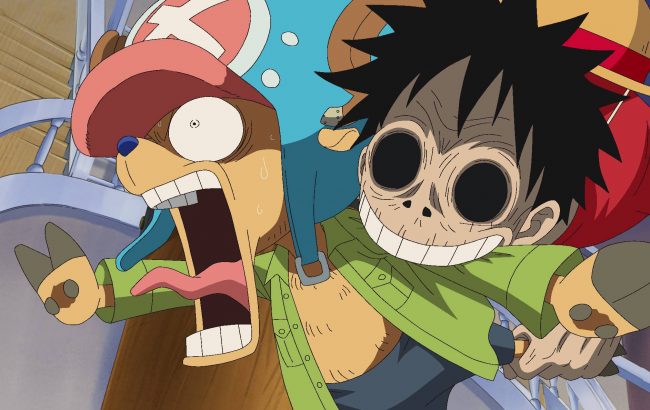 At the same time, Katakuri manages to rescue Brulee and uses his Mochis to plug the cannons of Bege in "One Piece" Chapter 869, says Blasting News. In the upcoming chapter titled, "Besieged" Germa will also be joining the fray and everyone will be shown moving in their raid suites. They make an entry like a hero in the process saving Carrot and Nami.
Katakuri And Perospero Stop Bege's Attack In 'One Piece' Chapter 869  
Since Big Mom is still immobile, Capone Bege tries to attack the Yonko, but Katakuri and Perospero prevent the humanoid castle from damaging Big Mom. Elsewhere, the underworld's most powerful man, Du Feld is confused and in his confused state tries to Tametabako of the Fishman Island.
However, the powerful scream of Big Mom sends the treasure box flying. At last, Big Mom awakens and damages half the Big Fortress indicating that Capone Bege will not survive after he is completely covered with blood. The "One Piece" Chapter 869 will release in Shonen Jump's Shueisha Weekly on June 19.
Also Read: 50 Best Torrent Sites 2017 | Working and Live Sites