"One Piece" Chapter 867 spoilers indicate that the dirty history of Linlin's previous life before 63 years will be revealed. The tale will revolve around Big Mom aka Yonkou pirate's childhood and how she met Mother Caramel or Holy Mother who sacrificed herself to save Big Mom. Check out details!
According to The Christian Post, "One Piece" Chapter 867 will reveal what steps Mother Caramel will take to save Linlin from a sure death. The next episode titled, "Natural Born Destroyer," takes the readers 63 years back in a flashback when Linlin's parents abandon her when she is just five-years-old on the Elbaf Island with the fake promise that they will return.
Mother Caramel Gives Shelter To Young Linlin in 'One Piece' Chapter 867
Young Linlin is alone on the island and her parents never return. And this is where; she meets the mysterious Holy Mother also known as Mother Caramel. She is the woman of the cloth who shelters lost children irrespective of their class or race.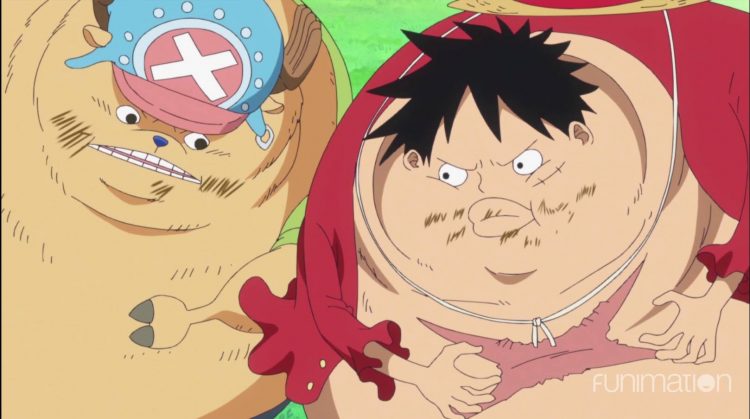 Mother Caramel gives a new home to the abandoned Linlin and she grows fond of her. The Holy mother showers Linlin with unconditional love and forgives her every time she causes any unintentional death or pain due to her inhuman strength.
But later on the strength of Linlin grows and she even tries to destroy the whole island of Elbaf for getting more amount of semla, a Swedish dessert. Now, it would be interesting to see whether Mother Caramel sacrifices herself to save the island or Linlin herself kills the Holy Mother accidentally in "One Piece" Chapter 867.
Is Big Mom Guilty Of Killing Holy Mother?
"One Piece" Chapter 866 showed that after the portrait of Mother Caramel shatters, it takes Big Mom a long time to shriek, reports The Christian Post. According to the source, it is quite possible that Linlin killed Mother Caramel which is why she is feeling guilty and is shocked when the portrait shatters.
Or it is quite possible that it can be a completely different issue that affected Big Mom and Mother Caramel. Fans can only get to see what exactly is the issue when "One Piece" Chapter 867 releases on June 1, 2017.
Also Read: Extratorrent.CC Alternatives