One Piece chapter 860 was released a few days ago, meaning that fans are now eagerly waiting for the next chapter to arrive. The past few chapters of the manga have been really interesting as after successfully reuniting, the Straw Hat Pirates formed an alliance with the Fire Tank Pirates against Big Mom. Currently, the alliance has created a plan to take the Yonko down. But it seems that another pirate will soon join them in taking Big Mom down.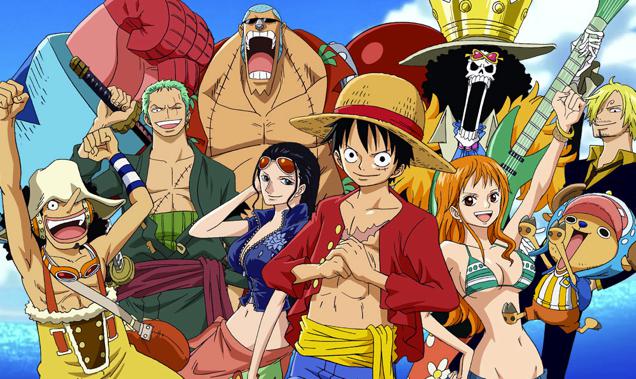 Crocodile To Soon Make An Appearance? 
The previous chapter focused on the Tea Party Big Mom arranged. However, one thing fans missed was that the former Shichibukai, Crocodile was seen on the front page of One Piece chapter 860. He was seen standing and holding an umbrella over a puppy to protect it from the rain. This suggests that Crocodile might make an appearance in the coming chapters of One Piece. The latter is known for meeting Luffy at the most unexpected times. He even fought alongside him the Battle of Marineford.
Dogtooth Makes An Appearance 
On the other hand, fans are currently focused on only one character, Dogtooth, also known as Commander Katukari. For those who don't know, he is the second son of Big Mom, and is one of the three Sweet Commanders, having a bounty of 1,057,000,000-berries. The previous chapter introduced a lot of bad ass characters and all of them were well-known for their cruelness. However, out of everyone present there, Bege was only worried about Dogtooth.
Dogtooth Becomes A Problem For Luffy And Bege In One Piece Chapter 861
It was revealed that Dogtooth as apparently mastered his observation Haki, through which he is able to see moments into the future. He gave fans a glimpse of his Haki when he shot one of the guests through his head after discovering that he has a plot to assassinate Big Mom. This is the very reason why Bege is worried about him as he can't proceed with his assassination plan with Dogtooth in his way. Bege is the head of security for the Tea Party, and Dogtooth is the one who as full authority over the party. If Dogtooth finds out about the assassination plan of the Straw Hat-Fire Tank alliance before Luffy and the others can do anything, then it is the end of the line for everyone.
One Piece Chapter 861 Release Date 
One Piece chapter 861 is currently scheduled to arrive sometime next week. Let us know if you're excited about it or not in the comments below.