One Piece chapter 856 was released a few days ago, meaning that fans are now eagerly waiting for the next chapter to arrive. Sadly, fans will have to wait a little longer for it to arrive as the creator of the series, Eiichiro Oda is currently taking a break. However, there is no reason to feel down as many rumors regarding what the next chapter will feature surfaced, thus giving an increase to its hype.
Sanji To Return To The Wedding In One Piece Chapter 857
Recently, a new rumor surfaced claiming that The Straw Hat Pirates, including Sanji, will go out against Big Mom during the wedding. In other words, they will create havoc in the much-anticipated wedding of Big Mom's daughter with Sanji. It is said that Sanji will return to Big Mom's castle in One Piece chapter 857 to marry Lady Pudding. However, Big Mom will think that the latter has understood how much trouble he and his friends will get into if he runs away from the wedding, but Sanji will be a step ahead of her.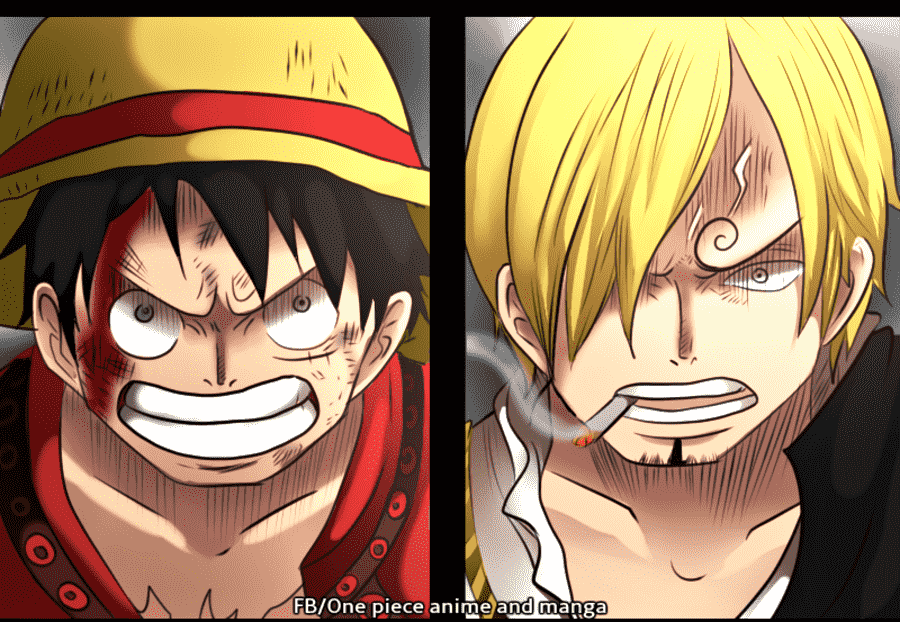 The Straw Hat Grand Fleet To Appear In One Piece Chapter 857? 
It is said that Luffy will follow Sanji to the wedding and will come up with a plan to ruin the wedding. At the moment, we don't know what the two have in mind, but it will be something that will wreck the entire wedding. Currently, it is said that Luffy will also get help from his allies. As we all know, Luffy and Sanji are currently not strong enough to go against Big Mom. So they will most probably get help from their allies. The Straw Hat Grand Fleet is currently expected to come to Luffy's aid as they have been finding a moment to help him since the day the fleet was formed.
Jinbei To Help Luffy Out 
Jinbei, on the other hand, is also expected to help Luffy in his battle against Big Mom. In the previous chapter, the latter revealed that he is involved in a plan, in which Pekoms almost got killed. So that is another mystery that will be uncovered soon. Some say that it has something to do with the three shadowed figures shooting Bobbin. Whatever the case is, the next chapter of One Piece is going to be filled with a lot of action. So fans should prepare themselves for some thrilling moments.
One Piece Chapter 857 Release Date 
One Piece chapter 857 is currently expected to release sometime during this week. Let us know if you're excited about it or not in the comments below.