One Piece chapter 852 was released a few days ago, meaning that fans are now eagerly waiting for the next chapter to arrive. The previous chapter was an interesting one as Luffy and Nami finally managed to escape from the Prison Library. Now, it is said that Luffy will reunite with the rest of his crew present on the Whole Cake Island, and will then make a plan to save the Vinsmoke family.
One Piece Chapter 853 Spoilers 
In the last chapter, it was announced that One Piece chapter 853 won't be released this week. However, in the meantime, many rumors regarding what will happen in it surfaced, thus giving an increase to its hype. So without any further due, here is what is expected to happen in One Piece chapter 853.
Luffy To Meet Up With Sanji In One Piece Chapter 853
As we all know, in One Piece chapter 852, Luffy and Nami finally escaped from the prison thanks to Jinbe. However, Luffy was really worried about Sanji at that time. So as soon as he got out of the prison, he quickly left the place without Nami and Jinbe to look for his comrade. Now, it is said that in One Piece chapter 853, Luffy will meet up with Sanji and the two will then come up with a plan to counter Big Mom's attack.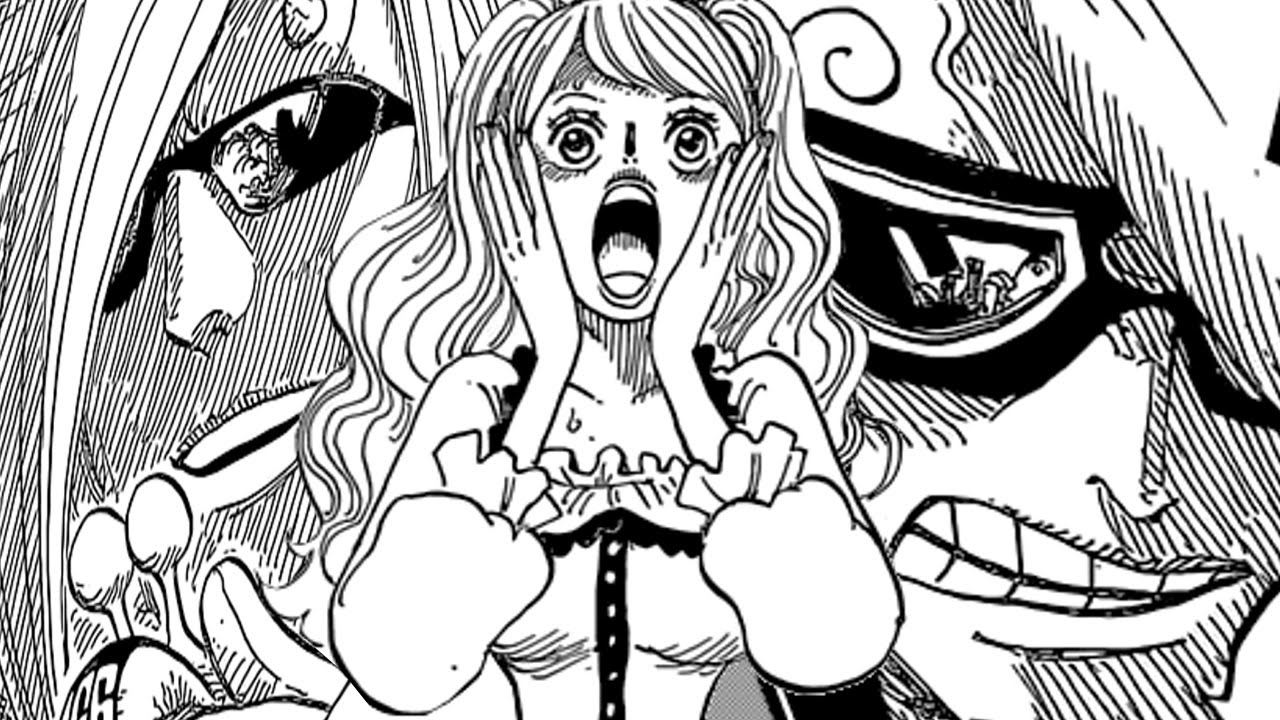 In One Piece chapter 851, Pudding's true identity was revealed. Pudding was seen talking to Reiju about what she and Big Mom are planning to do. She told Reiju that marrying Sanji is only part of the plan and that she will kill Sanji right after marrying him. She further revealed that Big Mom intends to kill the entire Vinsmoke family to get the clone army under her control. However, Sanji managed to heard this while he was trying to sneak into her room through the window.
Jinbe To Join Luffy In His Battle Against Big Mom 
This pretty much confirmed that the wedding won't happen, but the question is, what will Sanji do? Now that Luffy is out of the prison, fans can definitely expect to see some serious action in the upcoming chapters. The Vinsmoke family will most probably form an alliance with the Straw Hats after they get to know what Big Mom is planning to do. Jinbe is also expected to join them in their battle against Big Mom. The chances for this to happen are high considering the fact that he is a very close friend of Luffy and have helped him a lot of times in the past.
One Piece Chapter 853 Release Date
One Piece chapter 853 will be released sometime in the next week. Let us know if you're excited for it or not in the comments below.