Fans of One Piece have been eagerly waiting for the next chapter of the manga to arrive. Unfortunately, the release of One Piece Chapter 839 got delayed because the team is currently taking a break. And why won't they? I mean they have been continuously releasing manga chapters for quite some time now. As the chapter got delayed, many spoilers and rumors surfaced in its absence, giving an increase to its hype.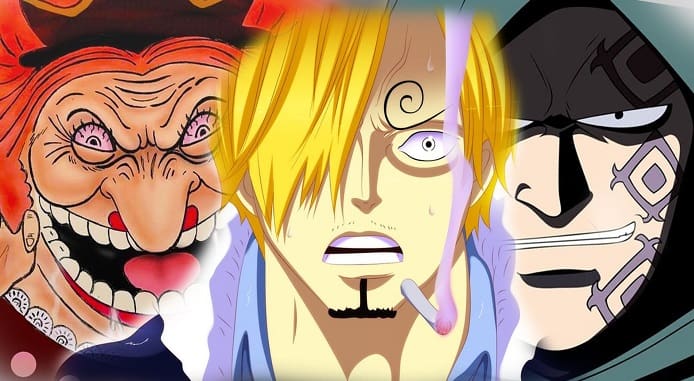 Luffy Unable To Defeat Cracker In Chapter 839?
In the previous chapter of One Piece, Chapter 838, Luffy encountered one of the three sweet commanders of the Big Mom Pirates, Charlotte Cracker while he was on his way to save Sanji from his arranged wedding. To get to Sanji, Luffy had to defeat Cracker first. So the battle between the two powerful foes started and continued till the end of the chapter.
The battle, however, didn't end, but Luffy managed to break Cracker's Biscuit Armour and revealed his true form to the world. Now, fans believe that as Luffy has weakened Cracker by breaking his Biscuit Armour, he will be able to defeat him in Chapter 839.
However, as seen in the previous chapter, Cracker was able to create an army of cookies after his true form was revealed. Cracker has eaten the Bis-Bis Fruit through which he can create an army of cookies which Luffy has to defeat before getting to him. So if Luffy manages to defeat the army of cookies, he will definitely have the upper hand against Cracker as he has already weakened him by breaking his Biscuit Armour. Currently, the only thing which is stopping Luffy from getting to Sanji is Cracker and his Army of Cookies, so Luffy will have to put an end to them soon if he wants to save Sanji.
Shanks To Make An Appearance In One Piece Chapter 839?
ChristianPost reports that Shanks and his crew, The Red Haired Pirates, will soon make a big appearance. Many fans currently believe that Shanks will assist Luffy in saving Sanji from Big Mom as Shanks appeared on the cover of the previous chapter.
Along with this, there is also a theory that Shanks might marry Pudding instead of Sanji. Now this might happen as Shanks has made big entrances in the past.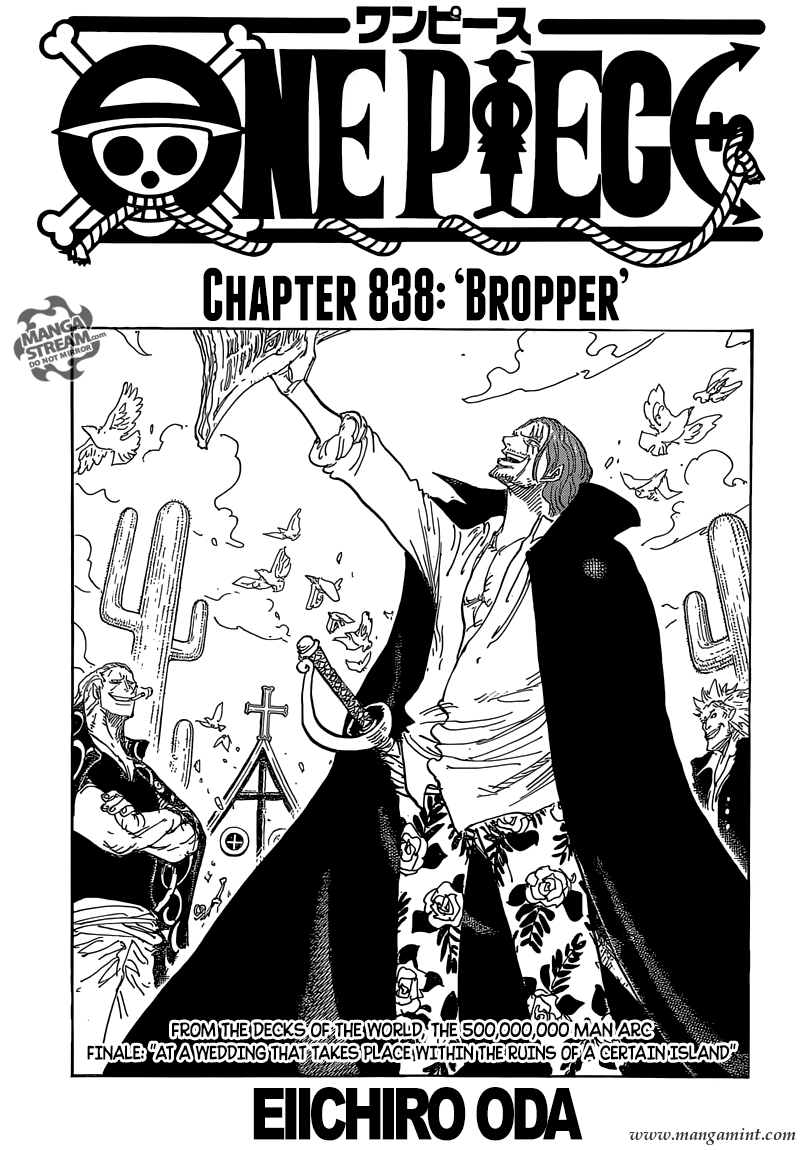 As for now, we currently don't know if Shanks will make an appearance in One Piece Chapter 839 or not, but there is still a lot much to look forward to in the next chapter.
Let us know if you're excited for One Piece Chapter 839 or not in the comments below.